Crawford & Company unit gets UK sales director | Insurance Business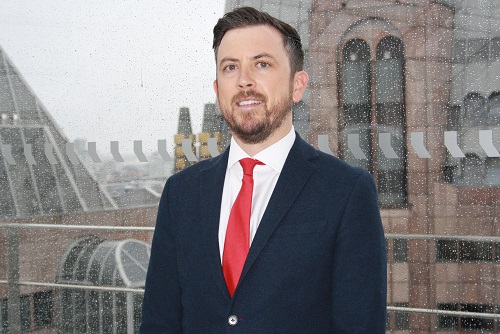 Jason O'Sullivan (pictured), who was an account executive at Crawford & Company for five years before making the switch to Gallagher Bassett in 2013, has returned to the Atlanta-headquartered claims management giant.
With more than 14 years of experience, the London-based expert has been tapped to serve as UK director of sales at Crawford's third-party administrator (TPA) Broadspire. He most recently held the role of business development manager, whose remit was focused on developing TPA/claims solutions for clients.
"I am extremely thrilled to be joining Kirsten [Early] and the rest of the Broadspire leadership team at this exciting time," commented O'Sullivan, who started his career at Winterthur Life as a claims handler a couple of years before the firm was snapped up by AXA in 2006.
"Over recent years, we have seen significant activity across the TPA market both in terms of consolidation and changes to the legal system. I believe that now is the perfect time for Crawford to push forward from its position of strength to capitalise on the opportunities that these market dynamics create."
The new sales director is described as having established a strong track record for developing new business and building long-term strategic partnerships.
"I am delighted to welcome Jason on board during this time of growth and expansion for Crawford TPA, both here in the UK and globally," said Early, managing director at Broadspire. "He brings extensive sector knowledge, client insight, and many years of proven success in the TPA arena.
"As the director of sales for Broadspire UK, Jason will help to further cement Crawford's standing as a truly global TPA in the UK market."