Customer satisfaction in insurance: Good, but not good enough | Insurance Business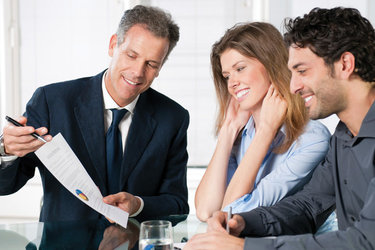 What's good may no longer be good enough.
That's the verdict of the Institute of Customer Service after it delivered its UK Customer Satisfaction Index (UKCSI).
The UKCSI highlighted that the insurance sector in the UK has enjoyed a 0.7 points rise in overall customer satisfaction over the past year – increasing to 79.4 out of 100. LV= topped the table as the highest scorer among insurers, while M&S was described as the most improved among 12 insurance organisations that saw their ratings rise. Full listings can be found on the Institute of Customer Service's
website
.
However, despite the increase in satisfaction, the sector has experienced a 9.9 point drop in Net Promoter Score, suggesting it is becoming harder for insurance organisations to earn customer advocacy. Insurance has also generated an increasing volume of complaints - 9% of customers had a problem, up from 8% in January 2016.
Customers also outlined that they had to expand more effort in dealing with organisations than they did one year ago – with 62% saying it had taken them more than two attempts to get a problem fixed. According to Jo Causen, CEO of the Institute of Customer Service, this could have an impact on customer service ratings.
"Generally speaking, it's been a great year for customer service in the insurance sector, with consumers telling us that businesses are improving overall experiences by getting things right first time and dealing with complaints faster and more efficiently," she said.
"However, these factors do not necessarily translate into customer loyalty and recommendation. Just being 'good' is no longer good enough, and organisations should think about how they can deliver outstanding service at all times."
In particular she highlighted that insurers need to think about their consistency across all channels noting that "digital methods such as email, text, apps and webchat functions have all increased in the last year, and these are the channels through which it's most difficult for customer service staff to show empathy." She suggested staff need to be highly engaged and highly skilled as it will all count towards business perception.
Related stories:
Geoffrey Insurance beats major insurers in consumer awards
Brokers – How to pitch a scheme