Davies-owned Ambant says it's looking at acquisitions | Insurance Business UK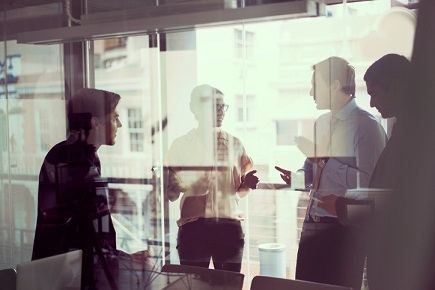 Insurance and professional services provider Ambant, which was acquired by Davies Group late last year, is itself on the hunt for more acquisitions, it has revealed.
Following Davies's swoop for the business in September, Ambant kept its branding and became part of a new insurance services division within Davies – which itself was part of a £90 million deal in January 2017, in which private equity firm HGGC took a majority stake in the group.
Now, the chief executive of Ambant's underwriting services arm, Chris Butcher, has told Insurance Business that it is actively looking to do more deals.
In January this year, Davies announced it would be acquiring the international insurance services assets of Randall & Quilter Investment Holdings Limited (R&Q), which now sits in the same division as Ambant within the group.
"That means that we've now got just short of 200 people in our division, and it's given us a bit of geographical diversification," Butcher said of the deal.
Looking ahead, there is "live activity" on the M&A front for Ambant, according to the chief exec.
"The M&A activity is still ticking along – we are still looking at businesses we can bring in that will complement what we're up to. We're still acquiring," he said.
Ambant's underwriting services business sees it act as an Appointed Representative for the 27 MGAs it is currently helping to develop – and Butcher says there is no shortage of interest for the scheme.
"I'm still seeing a huge amount of energy, activity and new business in the MGA world. It's interesting to see that there's the same level of new enquiries as there was 12 months ago, or even 24 months ago," he said.
"We're still seeing pretty much a new client a day, so it's a matter of filtering what's good for them and for us."
Related stories:
Davies Group CEO lifts the lid on Ambant acquisition
Randall & Quilter announces insurance sale to Davies Group