Direct Line Group to pay special dividend | Insurance Business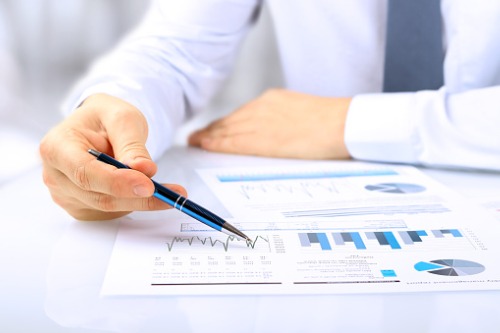 This morning, Britain's biggest car insurer, Direct Line Group (DLG), became the latest to release its interim 2020 results, and to reveal the impact of COVID-19 on its financials.
The insurer, which posted a combined operating ratio of 90.3% and a pre-tax operating profit of £264.9 million for the period ending June 30 2020, said that its demonstration of financial resilience in the face of the disruption from the pandemic has enabled it to declare its 2020 interim dividend of 7.4 pence per share, as well as a special "catch-up" dividend for its cancelled 2019 final dividend of 14.4 pence share.
The profit before tax reported by DLG of £236.4 million is down £24.9 million from H1 2019, following a reduction of £2.9 million in operating tax for the period alongside £15 million of restructuring and one-off costs as part of the group's £60 million investment in cost saving initiatives.
The first half of 2020 saw a growth in gross written premium of 0.4% to £1,580.8 million, though this was offset by lower new business shopping in motor and rescue due to the impact of the COVID-19 crisis. Across the group, it was noted that the overall impact of COVID-19 on operating profit was broadly neutral with additional travel and business interruption claims offset by better claims frequencies in motor and commercial. The net impacts of the pandemic on travel and business interruption claims are unchanged from Q1 and estimated at £25 million and £10 million respectively.
Discussing the results, Penny James, CEO of DLG, said she was very proud of what the business has achieved so far this year, and of the initiatives it has launched support its customers, people and local communities through the disruption of the pandemic.
"We did not access Government support and chose to protect all roles and salaries at the group through to the autumn and our Community Fund is providing £3.5million to help people in communities across the UK," she said. "Despite the significant disruption caused by COVID-19 we have continued the trading momentum we saw at the end of 2019, growing direct own brands by 2% and improving the quality of our earnings with an improved current-year loss ratio.
"We have seen just how quickly people change their behaviour and I am proud that we've been able to adapt rapidly while still making good progress on our strategic transformation. We still have a huge amount to do, both operationally and technically, but even in the midst of a pandemic we have made excellent progress on our technology transformation."
James also thanked Mike Briggs, who is standing down as chairman today for all his support and welcomed Danuta Gray as the new chair of DLG.