Dive In: Is social mobility the overlooked piece in D&I? | Insurance Business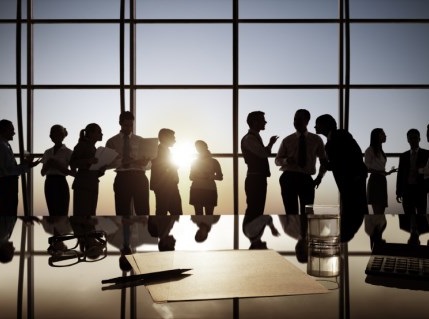 By now the insurance industry has a better understanding that it needs to be more inclusive and more diverse.
But while there are strides being made around gender, ethnicity and sexual orientation, the sector still isn't doing a good job at fostering a workforce that includes people from a diverse range of socio-economic backgrounds, it was claimed at the Dive In Festival this week.
According to Katherine Conway, head of diversity & inclusion and community affairs at Aon, social mobility tends to get left by the way side in the current conversation around diversity.
While age, race, religion and sexual orientation are among the protected characteristics under the Equality Act 2010, socio-economic status is not covered, and as a result is "often overlooked," Conway said at an event in the Leadenhall building on Wednesday.
The D&I head described socio-economic diversity as a "great" driver for diversity of thought and perspective, which should be on the agenda of all businesses in the industry today.
"We've made huge advances in addressing gender and ethnic inequalities, although there is still far to go, we know that. But class is still a factor that persists," she said.
Conway suggested that, similar to the 'glass ceiling' – a conceptual barrier to advancement in the workplace which tends to affect women and those from ethnic minority backgrounds – there could also be a 'class ceiling'.
Take a deeper dive into this issue at the upcoming Women in Insurance Summit
While the awareness of unconscious bias has grown in the diversity and inclusion space in recent years, we are likely still overlooking latent institutional classism.
"We know the power of racism and sexism, so we should start to think about the concept of classism," Conway said.
As a result, firms in the insurance industry need to address the ways in which they could be failing to attract and seek out employees from more diverse socio-economic backgrounds, as well as the ways in which their needs in the workplace will differ.
"As we are all working hard to make our processes inclusive, we should tackle classist working practices, and remember class when we are looking at hiring, promotions, project allocation and reward systems," Conway said.
To attract a more diverse set of candidates, businesses should look outside of the usual talent pools and target different schools, universities and community groups. Work experience schemes, which can often end up being offered to those with the right family contacts, should also be actively offered to those from more diverse groups. Hiring panels should also be socially diverse, Conway added.
Longer-term, in order to keep socially diverse candidates within firms, they need to be able to feel that they can be themselves in the workplace.
"We talk about people being able to be authentic and not have to hide a part of themselves – we typically talk about this around sexual orientation or disability," Conway said. "But we also know that employees perform better when they can be themselves and be authentic. If they have to worry about their clothes or their accent, and continually changing themselves, it's really tiring."