Diversity and inclusion in the insurance workplace | Insurance Business UK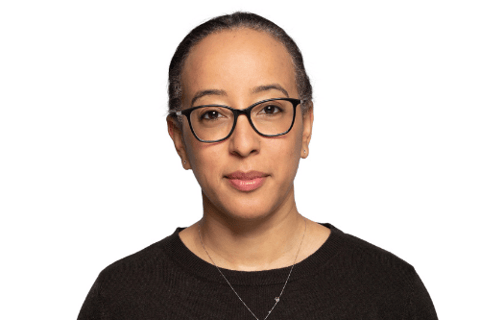 "As a mixed-race woman from a working-class background working in the City of London, it could be said that my DEI 'journey' began as soon as I entered the workplace, 20-plus years ago," observed Natalie Graham (pictured), head of claims, Mosaic Insurance.
Discussing that journey with Insurance Business, Graham highlighted that she has both been the subject of and a witness to some behaviours that would rightly be considered unacceptable today but, like many others, she felt unable to speak up. Over the course of Graham's career, she has seen a shift in behaviour and conversation, particularly in recent years, which is partly as a result of social movements. However, she added, those conversations are not necessarily happening between the right people.
Register now: Women in Insurance UK 2021
"In my experience," she said, "individuals tend to focus mainly on the issues that directly affect them, but everybody, myself included, needs to look outside their own sphere of experience if real, sustained, and meaningful progress is to be made."
Graham emphasised how important it is that every business gets involved with the practical aspects of creating a safer, more supportive workplace. And given that careers in insurance have historically been the preserve of white men, she said, like so many other financial services industries, there is a lot of work to be done on the DEI front.
She cited how initiatives like the insurance industry's 'Dive In' Festival encourage greater awareness of these issues and the kind of engagement needed to break down entrenched barriers and harmful biases. Progress can also happen on the HR front. At Mosaic, she said, the leadership is committed to building diversity across the group through hiring, and to seeking diverse points of view. That being said, she noted that initiatives and mentoring arguably go only so far and benefit relatively few.
Read more: Mosaic Insurance bolsters global cyber line-up
"The key is to embed understanding and compassion within an organisation," she said. "I've had some difficult conversations with friends during recent social-justice movements, such as Black Lives Matter, that have made me realise how uncomfortable it can be for people to hear—and acknowledge—the experiences of others. But those conversations are important.
"It is not enough for leadership to not be part of the problem; we also need to be part of the solution. That means taking a proactive, intentional approach and doing more than simply paying lip service and issuing feel-good soundbites or social posts. We need to educate ourselves, and then others, and demonstrate our genuine dedication to creating real change by modelling those changes ourselves."
Exploring the key qualities that insurance leaders need to exemplify in order to support their people, Graham pointed to empathy, flexibility, self-awareness and courage. She mentioned having heard the term "psychological safety" applied to the workplace and how this encapsulates the essence of a strong company culture. Essentially, she said, it should be a place where leadership has the team's back. It's about providing a safe space for creativity and risk-taking, and for speaking honestly. Employees empowered in this way will be happier and the work environment healthier.
Graham, who will be speaking at the upcoming Women in Insurance panel on 'How insurance leaders can make a difference in mental health' highlighted her personal connection to the topic of mental health.
"I have always been a worrier," she said, "but a few years ago, my worry escalated into something different, and became unmanageable. I sought help and was diagnosed with acute Generalised Anxiety Disorder. I was open with people about it—my manager, my team, other colleagues, and friends. I was surprised by how many people opened up and told me of their own struggles, and I realised how important it is that people feel safe to talk about mental health."
She revealed some of the key ways that Mosaic has supported its team since the global insurance start-up launched in February 2021. All the team are empowered to work flexibly, she said, even post-pandemic, in a way that best suits them and their circumstances, where they feel most supported.
To build and celebrate a supportive internal environment across jurisdictions, Mosaic has formed a Culture Committee, with a line into the senior leadership team. "It is also implementing a series of recommendations," she said, including the introduction of a 'buddy' scheme for new joiners, to provide incoming team members with a friendly ear and an ally. Meanwhile, all employees have access to employee assistance programmes, including mental-health counselling sessions at no cost. It also offers other health and wellness perks, such as gym subsidies.
There's no doubt that organisations that prioritise employee wellbeing and mental health will have an advantage with regards to post-COVID talent, Graham said. Men and women, alike, have benefitted from the more flexible way of working and few want to go back to the 'old' way.
"Organisations that allow employees to work in a way that suits them—while ensuring everybody gets the support that they need—will be able to recruit from a more diverse talent pool," she said. "Enhancing the wellbeing of employees also improves performance and innovation, so the benefits should be considered mutual. Of course, meeting the conflicting wants and needs of an entire workforce won't necessarily be easy, but nothing worthwhile ever is."
To hear more of Natalie Graham's thoughts on how insurance leaders can make a difference when it comes to mental health, register for Women in Insurance now