'Diversity is essential, data is the future', says Willis Towers Watson chief Nicolas Aubert | Insurance Business UK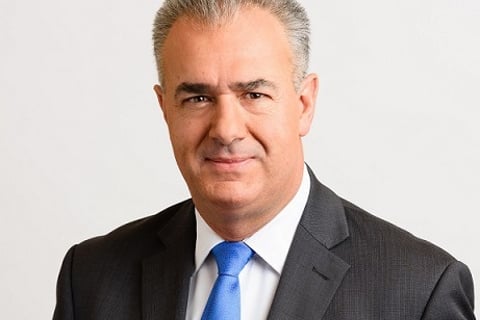 Nicolas Aubert is head of Great Britain at
Willis Towers Watson
having joined after 25 years as an insurer. He talks to
Simon Miller
about diversity, ice roads and fish farmers.
When did you start broking?
After 25 years as an insurer essentially with
AIG
and ACE, I moved across to the broking side of insurance in January 2015. I became then CEO of Willis GB, the operating segment of Willis Group Holdings that included Willis' London specialty businesses and facultative, and the retail insurance business in Great Britain. Since January 4, 2016 I have served as the head of Great Britain at Willis Towers Watson, the leading global advisory, broking and solutions company.
What is good about the industry?
Key is that it is a true people industry where professionals are recognised, where talents thrive and where there is a huge sense of belonging. Starting with the London Market, there are a number of features that set it apart as the most exciting insurance market in the world - and let me say that as a French insurance professional, I feel more qualified than most to say that. With a reputation for innovation and flexibility the London Market is an unrivalled ecosystem of capital providers, underwriters and brokers, controlling more than $60 billion of annual premiums.
What don't you like?
One thing I think our market still needs to get right is talent and diversity. When we think diversity, what often comes to mind are gender, race and sexuality. They're all hugely important but there's more to it. People with different experiences and backgrounds can enrich our business with diversity of thought, skills and creative ideas. Diverse teams get better results – they make us more innovative, more competitive and ultimately more successful. Having a diverse workforce makes good business sense.
How difficult is it dealing internationally?
More than being complex, it is incredibly exciting to deal globally as long as you have the means to do so. Operating in a matrix provides a strong framework to work globally; it balances product expertise based in centres of excellence, such as London, with local market knowledge in each region or key country. This is also a great environment to develop talent and create opportunities for our teams to grow.
What has been the most unusual request to broker?
We have recently been asked to find a solution for an "ice road" in northern Canada. Our client is looking for financial protection in the event that unusually warm weather in the Arctic Circle causes the ice road to melt beyond a specified thickness threshold and become impassable. The knock-on effect of this would be to cause delays and additional costs by forcing the cargo operator to find another suitable route – often this means using some other more expensive form of transport such as air freight.
Where do you think the next growth area will be and are you already in it?
The biggest growth area comes from the enormous use of data in the digital world we now live in. The fact that almost everything can be digital is transforming our society, the way we live, the way we relate to each other and all the risks associated to this. It also provides limitless horizon and totally reshapes the way we have been thinking about the world up until one or two decades ago. It poses technical and ethical challenges but also fantastic business opportunities. Cyber insurance is obviously one of its most visible arenas and exemplifies the challenge that companies face quantifying risk. Data analytics is another aspect, not disconnected from cyber, which showcases the endless possibilities to better support our clients.
What is the most unusual area of your business and why?
I suppose this is a matter of perspective. Diplomatically, I don't think any of my colleagues would appreciate being described as "unusual". But you might be surprised to hear that we help fish farmers insure their risks. Within our Corporate Risk and Broking segment we have a market leading agri-business division, which includes a unit that focuses exclusively on aquaculture. That includes mortality insurance for onshore and offshore fish and shellfish farms. We can also provide mortality and loss of revenue protection for public aquariums and high-value animals such as dolphins and orcas.
Where next for Willis Towers Watson?
Willis Towers Watson is a new company that will reshape the way our clients manage risk and engage with their employees. We now have vastly expanded capabilities, talents and geographic reach. Together, we are positioned to achieve more for clients than ever before. We will continue to provide the services and solutions our clients have been used to receiving from us, and also create new offerings that they cannot find elsewhere. Our capabilities to support our clients with people, risk and capital matters in a highly integrated way is a unique differentiator. Our focus now is on growing our company by presenting this unique proposition to our clients including delivering services, products and capabilities and starting every conversation with a discussion of client needs. The reason why we exist is to support them.
Founded: 1865 with Towers Watson's predecessor actuarial consulting firm Fackler & Co. was founded in New York
Size: $8.2bn (£5.7bn)
Number of employees: 39,000
Territories: 120 countries
Areas covered: Willis Towers Watson designs and delivers solutions that manage risk, optimise benefits, cultivate talent, and expand the power of capital to protect and strengthen institutions and individuals. Our unique perspective allows us to see the critical intersections between talent, assets and ideas - the dynamic formula that drives business performance.