Done deal – Global Risk Partners acquisition complete | Insurance Business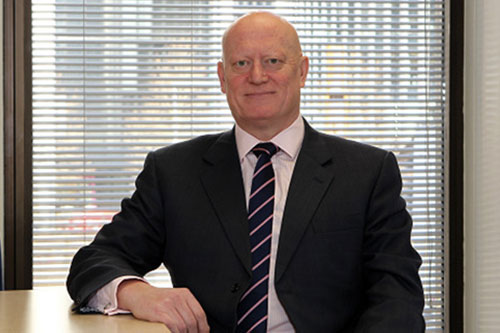 The i's have received their dots and the t's have picked up their crosses – it's the final green light for the sale of Global Risk Partners.
Searchlight Capital Partners has sealed a deal for the insurance intermediary, acquiring a majority stake after regulatory approval.
The move sees Mike Bruce (pictured) become chief executive while Andy Homer takes the role of non-executive chairman of the group, while also maintaining his position as chairman of the board of the retail division. Meanwhile, founders David Margrett and Peter Cullum CBE, along with founding investor Penta Capital, retain minority stakes with the broader management team. Margrett becomes non-executive chairman and Cullum non-executive director.
"This is an important milestone for GRP, and we are delighted to announce today's completion," the founders said in a joint statement. "Searchlight is the right partner to support the group on the next stage of its journey and we look forward to working closely with them as GRP continues to grow.
"We are also pleased to confirm Mike Bruce's appointment as CEO, and are confident that he has the experience, skillset and market relationships to drive the business forward at pace and deliver against GRP's ambitions to further capitalise on the significant market opportunity ahead.
"To achieve what we have done from a standing start is a great testament to the quality of the team we have built, the 59 businesses we have acquired, and our ability to enhance their propositions through our insurer network, technology and operational and product support. At the heart of our profitable growth model stands an entrepreneurial, client focused culture of which we are proud, and which serves as a solid foundation for a successful long-term future."
Currently, GRP is the UK's second largest independent insurance intermediary with GWP approaching £800 million. It uses a "hub and spoke" model within its retail broking business and Bruce believes it is ready to take the next step in its progression.
"I have a strong and experienced senior management team in Stephen Ross (Head of M&A), Phil Rock (CFO) and Clive Nathan (CEO Underwriting), who, working alongside Searchlight, share my ambition to continue to grow GRP and build on its reputation as a great business that is home to outstanding entrepreneurial talent, focused on providing superior, differentiated products and service to our clients," he said.
"With Searchlight's support, we are confident that our rapid growth will continue as we acquire further businesses that fit our culture and model. Our pipeline remains strong and undisturbed by the recent COVID-19 challenges."