Douglas Hammond of NFP talks though the deal to buy Linkfield Corporate Solutions | Insurance Business UK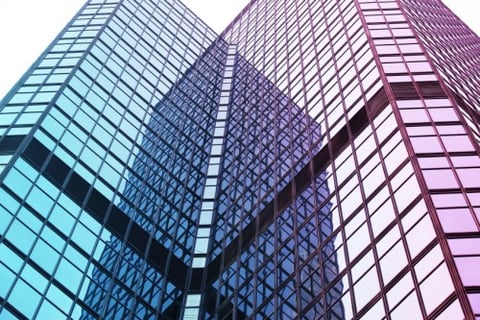 NFP, a leading US-based leading insurance broker and consultant, strengthened its foothold in the UK market when it acquired Birmingham-based broker Linkfield Corporate Solutions, confirming the deal earlier this month. Linkfield, founded in 2005, has personal and commercial lines and specialises in commercial motor fleet insurance and NFP, which provides employee benefits, P&C, retirement, and individual insurance and wealth management solutions clearly saw the firm as a good fit.
NFP, the USA's fourth-largest privately-owned broker with 3,400 staff, confirmed Linkfield's John Paul Allcock and Mark Tomkinson would remain with the firm, Allcock as managing director, reporting to NFP's Kishan Herriotts, while Tomkinson assumed the role of director, reporting to Allcock.
Insurance Business
caught up with Douglas Hammond, chairman and CEO of NFP, to find out more about the deal…
Why Linkfield Corporate Solutions?
Linkfield represents an opportunity for us to complement our current benefits offering with P&C expertise for our UK clients. The Linkfield principals also have experience on global property and casualty accounts, and can also assist our US-based clients that have international locations. Combining Linkfield with our current NFP UK office will provide robust collaboration and shared resources that will yield more robust range of solutions for our clients.
How did the deal come about?
The deal came about as the result of an introduction from Kishan Herriotts, managing director of the NFP office in Birmingham, formerly known as Mackenzie Taylor (MT). MT had been a long-time NFP affiliate, serving as a consultant on, and often placing, international employee benefits solutions on behalf of our clients before we acquired them in February 2015.
Is NFP keen to make further UK acquisitions?
While NFP does not plan to be a serial acquirer in the UK, we will always consider businesses that fit our culture and bolster our expertise in areas where we have gaps.
What does NFP look for when selecting acquisition targets?
There is not a set formula, but we will always consider businesses that fit our culture and bolster our expertise in areas where we have gaps.
What are NFP's ambitions for its UK operation?
We want to continue to expand both the benefits and property and casualty solutions we can supply for our clients whether they need solutions in the UK or in international markets.