Drone insurance back in the spotlight | Insurance Business UK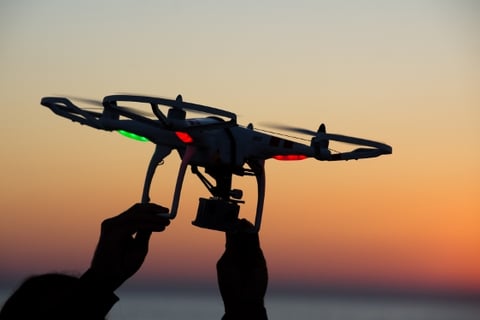 Drone insurance has once again been thrust into the spotlight following reports that a plane approaching Heathrow Airport is believed to have hit by a drone before landing safely.
According to the BBC, the British Airways flight from Geneva was struck by an object – thought to be a drone – about 12.50 BST with 132 passengers and five crew on board.
The BBC reports that aviation police at Heathrow have opened an investigation following the incident involving the Airbus A320.
A Civil Aviation Authority (CAA) spokesman said it was "totally unacceptable" to fly drones near to airports, and anyone caught flouting the rules could face "severe penalties, including imprisonment."
Steve Landells, from the British Airline Pilots Association (Balpa) has called for greater enforcement of existing rules and said it was "only a matter of time before we had a drone strike."
The head of aviation trade body IATA, Tony Tyler warned that drones posed a "real threat" to civil aviation and said the threat caused by unmanned aerial vehicles is still evolving.
Drones were recently involved in
four serious near-misses at UK airports
, the UK Air Proximity Board said in January.