Ecclesiastical issues protection warning to churches | Insurance Business UK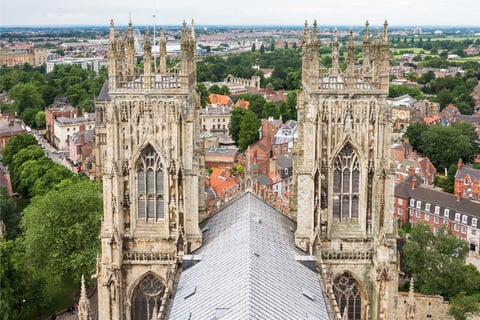 Ecclesiastical Insurance is advising all churches to improve their security detail after a two-year string of metal thefts led to more than £2 million in damage.
The advisory comes as four men were sentenced at Lincoln Crown Court to more than 19 years in prison. The four, stole lead from the roofing of over 20 churches across the country – including Lincolnshire, Leicestershire, Wiltshire and Yorkshire – between 2018 and 2020, targeting centuries old and Grade I-listed buildings.
"We're pleased that this prosecution has been successful and hope it serves as a deterrent to would be criminals. This is a timely reminder that the theft of metal is an ongoing issue and the knock-on effects can be huge," said Ecclesiastical risk management director Jo Whyman.
To protect churches from future lead roof thefts, Ecclesiastical is recommending that the places of worship consider installing security lights, CCTV, and roof alarms. The specialist insurer also suggested the marking of metal with forensic security marking systems such as Smartwater – citing that it was a crucial factor in supporting Lincolnshire Constabulary's prosecution of the four thieves.
While the four thieves responsible for the theft spree have been put to justice, Ecclesiastical warned that they might not be the last.
"There is a risk that the continuing economic downturn in the UK could see an increase in theft of metal from buildings such as churches, which is why it is vital that they take steps to protect their premises from unscrupulous offenders," Whyman warned.