Economic Secretary addresses TheCityUK | Insurance Business UK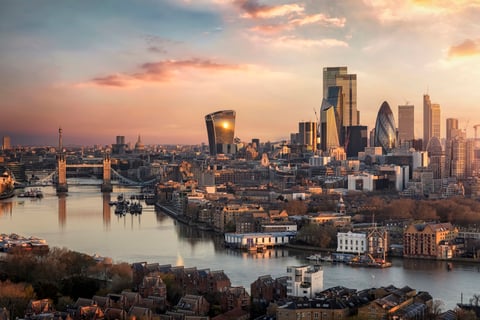 Andrew Griffith MP, Economic Secretary to the Treasury, has outlined his priorities for the financial services sector while highlighting the important role that the industry plays.
During the recent annual dinner of financial services body TheCityUK (TCUK), Griffith told attendees: "My ambition is for us to be the global financial hub – using our strengths to enhance strong relationships with jurisdictions all around the world, attracting investment, and increasing opportunities for cross-border trade.
"I want to work hand-in-glove with you this year on the priorities I have agreed with the Chancellor. First is to deliver the Financial Services and Markets Bill; to get that on the statute book by Easter so we can unlock the reforms it contains. Second… is boosting competitiveness by delivering the Edinburgh Reforms.
"Third, and related, is to unleash private capital to invest in all those growth sectors... And, fourth, I want us to bolster financial inclusion and support retail savers and investors. Good regulation has the power to be a positive tool to enable you all to compete in a global world. I am grateful to TCUK for your work on how the regulators' authorisation processes can be made more efficient."
In his speech, the MP said "a real change" is expected to be seen, in part due to the secondary objective for regulators on growth and international competitiveness that will be introduced by the Financial Services and Markets Bill.
"The government's vision is about making UK regulation more proportionate and simpler while retaining high regulatory standards," stated Griffith. "Nor do we seek to diverge for divergence's sake. In running international businesses, no-one wants to add extra complexity or difference. The ambition of a European MoU (Memorandum of Understanding) remains.
"Whether it's implementing the outcomes of Lord Hill's Listing Review or making regulation more tailored for the UK market, we're ensuring we remain one of the best countries in the world to do business. As the Chancellor laid out just days ago, if we're going to have successful enterprises – growing companies need capital.
"That is why we have selectively used the regulatory flexibility we now have. One of the most tangible examples – one that will unlock over £100 billion for productive investment, creating jobs and prosperity – is reforming Solvency II. It is a change that will unleash capital into productive investments, such as offshore wind."
The Economic Secretary asserted that the above will allow the insurance sector to play an "ever-greater" role in providing opportunity to left-behind communities and the transition to Net Zero.
In his address, the Member of Parliament added: "We are at our best when we are contributing to solutions to national and global challenges. It was almost a year ago today that we received intelligence about tanks amassing on the Russian border with Ukraine.
"As Putin's barbaric invasion got under way, you came together to help deliver the biggest economic sanctions in history. With the help of the UK insurance sector – really the world's insurance sector – we followed this by implementing a price cap on Russian oil, further undermining Russia's ability to profit from aggression."
Griffith, who also pointed to the innovation within financial services, went on to note: "Together we can continue to build the UK as one of the world's most competitive locations for financial services – a financial services superpower that will help secure the long-term economic wellbeing of the country."