Endsleigh CEO on getting back to your roots | Insurance Business UK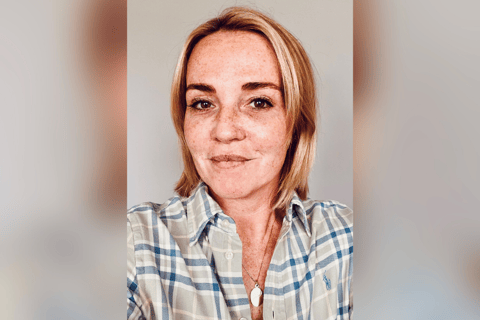 For over 50 years, Endsleigh Insurance has been providing insurance services to students and the education sector, growing and evolving all the time. But for CEO Alison Meckiffe (pictured) and her team, while there's plenty of innovation, change and growth on the cards for the year ahead, Endsleigh's story is as much about looking back as it is moving forward. The broking business is pivoting back to focusing on its core customer areas – students, the education community and the not-for-profit sector.
Read more: How digital transformation has evolved in the broking sector
"Endsleigh is a brand that needs to grow back into its shoes," she said. "It's got some great potential, and it's very well-known - but to people of a certain age. What interested me is the question of how we can make ourselves relevant to students again while still protecting our commercial and B2B markets in education, where we're very deep, and also in the charity and not for profit space. We're a tale of two halves but what we're increasingly seeing is that customers want the same thing."
There's no doubt that students want a more high-tech proposition from insurance services but now even more traditional lines are looking for a high-touch, high-tech approach from their brokers. For instance, she said, Endsleigh recently launched a parent portal to help streamline and digitise the administration of policies in a way that benefits schools and parents alike – and the positive reaction to this has shown that the high-touch element of the traditional broking model must now also embrace market expectations around tech.
Being able to adapt to the future is linked to the foundation of the business, which was founded in 1965 by the National Union of Students (NUS), a student lobbying body and charity, in response to the insurance protection gap. The independent and entrepreneurial spirit that went into creating the business has remained intact throughout its journey, which has seen Endsleigh move through a management buyout, ownership by Zurich Insurance and its acquisition by A-Plan in 2018.
The firm has had a varied history, Meckiffe noted, but its core ethos has remained the same, and NUS has remained stakeholders in the business's success. The advantage of this is that it means Endsleigh has always stayed close to the market. Now, the next stage in the firm's journey is to refocus on its core competencies – the student piece, the education piece and the charity piece.
Endsleigh is taking a 'cradle to graduation' approach to the education market, she said, servicing nurseries, service schools, independent schools, further education institutions and universities. Its work in the charitable sector is a natural extension of that, as the firm identified the link between individuals prevalent in student unions moving on to work in the charity and not for profit space. The firm has found a real foothold in that market, she said, and has gained a strong reputation which it is utilising to go further and deeper into that market.
The name of the game for Endsleigh now, she said, is "focusing on competencies within a 21st-century context."
"Endsleigh actually used to have on-campus branches up to about 18 years ago and then a decision was made by former owners to close those branches," Meckiffe said. "When I came on board I asked how we could make ourselves relevant and available to students, again within a 21st-century context, which has led to the development of our My Endsleigh app. The core proposition of that is around safety, security and wellbeing."
Read more: Changing perceptions of purpose for the insurance profession
As a result of its relationships with universities, she said, the broker has a very high market share of serving the block hall accommodation providers that many students use. This has allowed enhanced accessibility in the rollout of this app, which students can download to get their insurance needs met. It's in the interests of accommodation providers to make sure that students know they're insured because they buy the insurance for them – a B2B2C operation.
"It was prior to my time, but there was a big fire at one of the Bolton block halls and the students didn't actually know they were insured," she said. "So we thought, 'we've actually got a duty of care to make sure that students know they're insured''. An app seemed like a logical place to be, but it goes well beyond insurance.
"It also has a proposition around a 24/7, 365 wellbeing hotline, which really comes into its own for students at the moment. We had an instance recently at a block hall, where a student was on the brink of suicide. And that's when insurance comes to life, that's when you realise why you're doing your job. [Our app] kicked in there with the initial intervention, but also with ongoing counselling as well."
Looking to the next steps for this proposition, Meckiffe highlighted that since its launch in August, the app has received well over 100,000 downloads and has seen active utilisation. Its roadmap now is to hit one million. Within the charity space next year,the firm will launch its own product - which is a break in tradition for the business.
"The other area we want to go deep on is commercial insurance in universities," she said. "We have a very high penetration in block halls, student unions but commercial insurance within universities is a bit like insuring a village because you've got science labs, you've got meeting halls, gyms and everything else. It's a complex market, but I just think it's something that Endsleigh should be competing in and so, we're going to be looking seriously at that."