Everbright Securities to increase bid for Liverpool FC – report | Insurance Business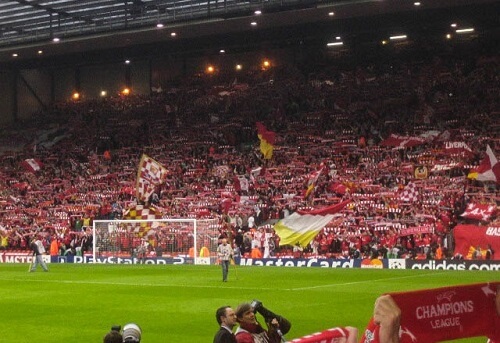 If you thought the saga of Everbright Securities', a Chinese financial conglomerate with a significant insurance arm, proposed bid for Liverpool Football Club was just a headline-grabbing stunt then you might have to think again.
We originally reported on a proposed takeover around two weeks ago (see
Everbright Securities sets sights on Liverpool FC
) – but this was rebuffed by Liverpool FC's current owners Fenway Sports Group (FSG) who stated they had no intention to sell.
However, now it appears a Chinese-backed group of investors including Everbright is ready to return – raising its valuation in an effort to secure a stake in the club.
According to a Bloomberg report, the group has been encouraged by higher broadcasting revenue and the expansion of the club's Anfield stadium meaning more match day ticket sales. Financier Amanda Staveley, whose PCP Capital Partners are also part of the bidding group, had valued the club at around £750 million – but now would be prepared to move that value closer to £1 billion, the report states.
The claims come from a person who asked not to be identified, according to Bloomberg, with Fenway Sports Group still stating they are not considering an outright sale but they are open to parting with a minority stake.
Recently, Liverpool FC was ranked ninth in annual revenue by Deloitte's Football Money League – and now the Chinese investor looks to be willing to raise its valuation on the back of a soaring domestic and international broadcast agreement worth around £9 billion for the Premier League.
In addition, Liverpool FC is noted for its iconic heritage having dominated English and European football in the 1970s and 1980s. Though its recent on-field success has been overshadowed by wealthier clubs, it has still maintained its status as a huge draw for football fans worldwide attracting significant crowds on recent tours of Australia, the USA and Asia.
Related stories:
Everbright Securities sets sights on Liverpool FC