FCA announces new requirements – insurance industry reacts | Insurance Business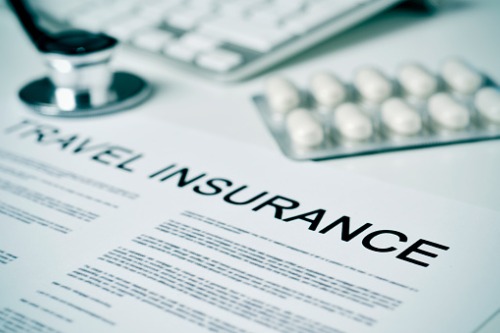 Starting November 05 this year, companies that offer retail travel insurance will have to signpost certain consumers with pre-existing medical conditions (PEMCs) to a directory of specialist providers. The new requirement is part of the changes, made by the Financial Conduct Authority (FCA), aimed at helping those with more serious PEMCs better navigate the travel insurance market.
The FCA said firms will also be required to include the details of the directory on their website within 30 days of becoming aware of the directory going live. The Money and Pensions Service (MaPS) directory, for instance, is slated to be completed by summer 2020.
Among the first to welcome the regulator's announcement was the British Insurance Brokers' Association (BIBA), which executive director Graeme Trudgill described as "highly supportive" of signposting consumers.
"The existing Signposting Agreement on Age and Insurance has helped many thousands of older people find the insurance they need through BIBA's Find-Insurance Services," noted Trudgill. "Helping people that have pre-existing medical conditions to more easily access travel insurance is a key commitment in our 2020 Manifesto.
"We are pleased that the new FCA rule(s) relating to access allows the flexibility for firms to meet the signposting requirement by choosing to signpost to an organisation (other than MaPS) hosting a directory of suitable specialists, providing that they meet the FCA criteria and are listed on the FCA website as a medical cover firm directory."
The BIBA executive director added that they will be looking to apply to be listed as a medical cover firm directory themselves, building on the success of the trade body's Find-Insurance Services.
Meanwhile, in a statement sent to Insurance Business, Co-op Insurance managing director Charles Offord said they are "really pleased" with the development.
"Currently, a third of people struggle to get cover and of these, three-fifths say it's due to their pre-existing medical condition," commented Offord. "Two years ago we launched travel insurance for people of any age and any medical conditions to address this need and the uptake has been significant. We therefore hope this latest announcement from the FCA encourages others to follow suit."
As for the Society of Insurance Broking, chair Kevin Hancock highlighted how all consumers should be able to access the appropriate travel insurance for them.
"It is vital that consumers with pre-existing medical conditions find it simple and straightforward to find the right cover for their needs," asserted Hancock. "It makes sense that firms offering retail travel insurance should point consumers they are unable to assist towards a directory of specialist providers who can provide cover to those with pre-existing medical conditions.
"We will support the Money and Pension Service's work to create its directory, and are willing to assist in any way possible. We look forward to receiving details of the application process for firms later in February."
Aside from the signposting initiative, the FCA will also be working with stakeholders to try to improve consumer understanding of the travel insurance market. This will involve producing material on PEMCs, with the information designed to help policyholders understand the implications of travelling with exclusions and how factors can impact medical costs and insurance premiums.