FCA "fails" with transparency proposals | Insurance Business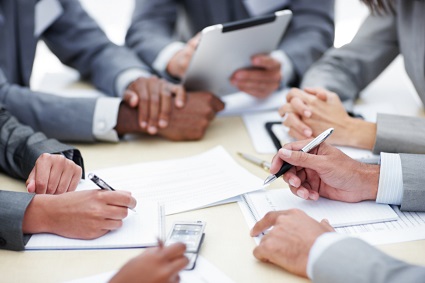 Yesterday, the FCA issued a policy statement entitled
Increasing transparency and engagement at renewal in general insurance markets
– and its publication has been met with raised eyebrows among many within the industry.
The proposals were designed to address concerns about the level of customer engagement and their treatment by firms at the renewal stage – and what the FCA deems a lack of competition. In December last year, the industry body proposed a host of new rules across the personal lines general insurance markets including: disclosing last year's premium at each renewal; including text to encourage customers to check their cover and shop around for the best deal; and identifying consumers who have renewed with them four consecutive times, and giving these consumers an additional prescribed message encouraging them to shop around.
Following a consultation the FCA has decided to give the green light to these procedures but has made a handful of small changes – including an alteration to the requirement that where a consumer's circumstances have changed during the course of holding their policy, firms must give an annualised premium reflecting any mid-term adjustments, instead of last year's premium. Firms are now required to make the necessary changes by April, 2017.
However, while some have welcomed the measures taken, others have voiced their concerns – including comparison website moneysupermarket.com which has a model built around customers shopping around for better deals. Despite this, however, Kevin Pratt, consumer affairs expert at the website, believes the measures have "failed".
"The FCA said it wanted to increase transparency and engagement but it has failed on one of the industry's worst practices: auto-renewal," he said. "Our research shows that consumers are losing out to the tune of £1.3 billion a year because of auto-renewals in motor insurance alone - on average that's a whopping £113 per annum per consumer. The FCA had a real opportunity to be bold and tackle this issue but its measures fall short and consumers are the ones that are going to lose out.
"The frustrating thing is that the FCA's measures contain the seeds of success. We support, for example, the need to disclose last year's premium at renewal as well as the targeting of sticky consumers to encourage them to shop around. But ultimately the measures lack teeth and are a piecemeal approach to solving a problem which needs a much more comprehensive set of measures. Most disappointing of all, some of the most potentially effective are merely non-binding guidance, leaving little hope for meaningful adoption by the industry."
Not everyone has been so critical of the proposals, however, with James Bridge, ABI assistant director for conduct regulation, believing the steps are positive.
"It is positive news for customers that the FCA has taken on the ABI's proposal for firms to disclose last year's insurance premium at renewal," he said. "Showing this information should help customers better understand what they are being offered and decide whether to shop around or stay with their existing provider.
"Since only a third of insurance policies are bought directly through an insurer, it's important that the FCA is implementing this across the market to include brokers and intermediaries."
What do you make of the FCA's proposals? Do you see them as a positive step in the right direction or a disappointment? Leave a comment below with your thoughts.
Related stories:
Cenkos fined more than £500,000 for insurance dealings

Insurance losses rock RBS as it records £2 billion loss