FCA offers business interruption case update – it's not over yet | Insurance Business UK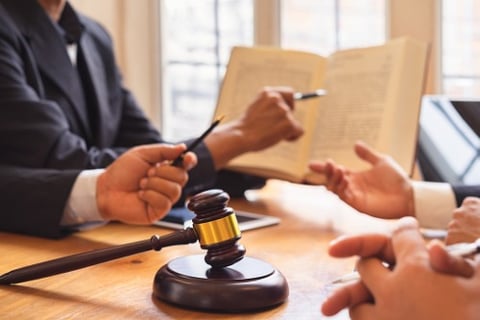 It's not over just yet, folks.
If you thought the ground-breaking High Court business interruption test case decision was the end of the road for the COVID-19 induced BI controversy, then it might be time to think again.
Yesterday (September 28), marked the deadline for parties in the case to file a 'leapfrog application' to appeal to the Supreme Court on any aspects of the judgement. Today, the Financial Conduct Authority (FCA) has confirmed that it filed its application stating that its intention has been "to achieve clarity on affected BI policies at speed." It believes clarity was provided in the initial judgement that was delivered on September 15, but it has filed its application on a "precautionary basis."
It stated that it is working closely with the eight insurers and two intervenors involved in the test case to reach an agreement on issues to ensure an appeal process will not be required and that those eligible will pick up their payments as soon as possible. It stated that while discussions have been positive, and are continuing, it felt the need to make the filing in the event that an agreement isn't reached by close of business on Wednesday.
In addition, the FCA noted that seven insurer parties have made similar "precautionary applications."
That news was later confirmed by Hiscox, which issued its own statement this morning outlining that it, "together with certain other insurers and the FCA," had taken the "necessary procedural step of applying to the High Court for a leapfrog certificate." It stated, however, that it has not yet made a decision about whether it will seek an appeal.
"Hiscox remains committed to an expedited resolution and today's application, pending this hearing, preserves speed of process for all parties should there be an appeal," it said.
"In the event that any party seeks permission to appeal, Hiscox may remain a party to any subsequent proceedings which could impact its ability to progress claims until the final outcome of the industry test case is known.
"Hiscox will communicate an update on the industry test case to relevant policyholders after the hearing on October 02, including any impact that an appeal by the FCA, the interveners or any other party may have on its ability to progress claims. In the meantime, Hiscox will continue to work with brokers and policyholders to gather information to enable it to process claims without delay once the final outcome is known."
So, for now, it's a case of 'watch this space'.
UPDATE
In an email statement to Insurance Business, Zurich confirmed it has not filed an application for a certificate to appeal the outcome of the FCA test case.
"The recent judgement confirmed that the wordings represented by Zurich do not provide cover for business interruption in relation to the COVID-19 outbreak," it stated.