FCA reforms decision-making process | Insurance Business UK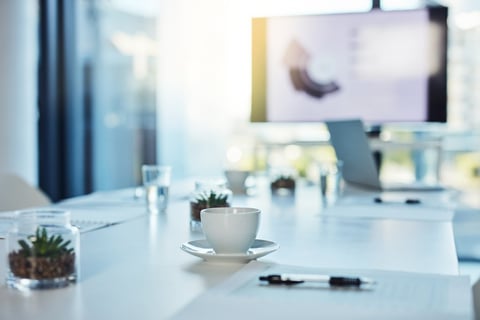 The Financial Conduct Authority (FCA), which wants to be more assertive and innovative, has tweaked its process when it comes to decision-making.
Following a consultation earlier this year, the watchdog is now implementing changes that will see its senior managers taking more decisions, including those previously part of the regulatory decisions committee's (RDC) remit.
In a 59-page policy statement, the FCA said: "We are setting out changes to our enforcement guide and decisions procedure and penalties manual to streamline our decision‑making and governance to enable us to be more effective and efficient in stopping harm to consumers and markets."
"In July 2021," noted the regulator, "we consulted on moving some decision-making on statutory notices from our regulatory decisions committee to executive procedures so that the RDC would focus on contentious enforcement cases.
"Decisions under executive procedures would focus on areas where we need to prevent or stop harm to consumers or the market occurring or increasing, by preventing firms from offering financial services in the first place or intervening to restrict the financial services offered to consumers."
At the time, the FCA also proposed certain modifications to its executive procedures framework.
The watchdog, after reviewing its RDC functions, concluded it is best to allocate a greater degree of decision-making to the FCA executive, in turn placing greater responsibility and accountability with its staff.
Additionally, it was identified that the RDC should focus on significant misconduct cases in which the harm has already materialised, in that the committee's role will be deciding what the appropriate sanctions are.
"Our executive decision-makers already take numerous decisions including where we propose to restrict the regulated activities of a firm," stated the FCA. "We are now bringing more decisions under the same decision-making framework where the greatest and most immediate harm exists. This will ensure greater consistency of decision‑making and a proportionate response to the greatest consumer harm.
"The changes we are making will not compromise the rights and protections that firms and individuals who are subject to these processes have; we will remain transparent and accountable for all our decisions made through both the RDC and executive process."
With the changes, senior managers at the FCA will now be able to take decisions on starting civil or criminal proceedings, as well as on using the regulator's powers to impose requirements on a firm or to vary or limit permissions.
"We are taking a fresh approach to tackling firms and individuals who do not meet the required standards," commented authorisations executive director Emily Shepperd. "Our new streamlined decision-making process will allow us to be more assertive in stopping harm."
To assess the effectiveness of the reforms, a six-month post implementation review will be carried out.