Final rules on new Consumer Duty out – insurance industry reacts | Insurance Business UK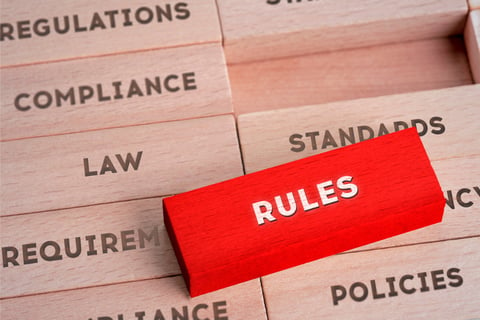 The Financial Conduct Authority (FCA) has published the final rules and guidance for the new financial services Consumer Duty, and the Chartered Insurance Institute (CII) and Association of British Insurers (ABI) are among those who have been quick to offer a reaction.
Aimed at fundamentally improving how firms serve consumers, the new duty sets what the FCA describes as "higher and clearer standards" of consumer protection. For all new and existing products and services that are currently on sale, firms are being given 12 months to implement the new rules.
Closed book products or those no longer on sale, meanwhile, will also be brought up to the new standards; the new rules will apply to them from July 31, 2024, instead of 2023.
"Supporting customers and helping them to understand the products they're purchasing is our members' priority," commented ABI director general Hannah Gurga. "We welcome the introduction of the Consumer Duty, which will continue to build on the work and good practice already undertaken by insurers and long-term savings providers in this highly regulated area.
"We are particularly pleased that the FCA has listened to the suggestion to extend the implementation as this will enable firms to roll out the changes in a way that supports consumers more effectively. We'll review the policy statement in close detail and will continue to work with the FCA and our members on this important matter."
In the FCA's 68-page policy statement, the regulator not only outlined the new rules but also provided its response to the consultation feedback previously gathered on the subject.
"We received 151 responses to the consultation," noted the FCA. "Respondents included firms, professional and trade bodies, service providers, law firms, consumer organisations, and individuals. We also conducted extensive stakeholder engagement during the consultation period, hosting or attending over 50 events.
"In general, the detailed proposals in our December 2021 consultation were received more positively than the first, higher-level, consultation in May 2021. This varied among and between industry and consumer organisation respondents."
The regulator, which also released an accompanying final non-handbook guidance for firms, is introducing rules spanning outcomes that relate to products and services, price and value, consumer understanding, and consumer support.
Matthew Connell, CII director of policy and public affairs, had this to say: "We support the FCA's move to outcome-based regulation. It is clear that detailed and prescriptive rules that were a regular feature of previous regulation, including European Union regulation, create unnecessary bureaucracy without necessarily providing better outcomes for the public.
"However, we also understand the concerns of some firms that outcomes-based regulation may leave them with responsibilities for outcomes over which they do not have complete control. The FCA needs to be specific about the kind of culture and mindset that it is looking for within firms so that it can treat firms that are looking for the right answer but have not yet found it differently from firms that are not interested in improving consumer outcomes."
Read more: FCA outlines new measures to bolster consumer protection
On the matter of price and value, Connell cited a particular risk.
"There is a danger that because price is easy to measure and value is more subjective, the FCA will take the path of least resistance and focus on price," he asserted. "This approach is likely to lead consumers and SMEs to buy less suitable products and be less informed about all the risks they take.
"A focus on price at the expense of value will undermine the objectives of the Consumer Duty, and all stakeholders involved in financial services, including the regulators, have a duty to know the value of everything as well as the price of everything."
Nonetheless, the CII – which the policy and public affairs director highlighted has been measuring trust levels in insurance since 2018 – welcomes the development and is keen to contribute insights.
Connell said: "We welcome the confirmation from the FCA that consumers having strong confidence and levels of participation in markets is one of the key outcomes that they are looking for from the Consumer Duty. No market can exist without the confidence of the public, and it is important that we measure the key elements of confidence and trust in order to identify areas where changes are needed and where more regulation would be unnecessary."
Meanwhile Sicsic Advisory managing director Michael Sicsic has qualms about the implementation timeframe.
"[The] three-month deferral of the Consumer Duty 'go live' date may look at first glance like a boon, but it disguises a very tight deadline," declared the consultancy boss, whose camp specialises in financial services risk and regulation. "Boards are charged with agreeing implementation planning by October, and that means summer holidays are a bust for those doing the groundwork.
"The FCA has given firms just three months to finalise implementation plans at board level. They are clearly looking to ensure firms are on with the new rules – and will be ready to allow them to start monitoring progress."
Sicsic, however, added: "The new Consumer Duty is going to see a major shift in how firms approach consumer protection. The FCA's expectations about how to treat consumers are familiar, but the difference is that this time financial services firms will need to think good consumer outcomes through for themselves – and own the consequences."
For FCA consumers and competition executive director Sheldon Mills, "it's more important than ever" that consumers are able to make good financial decisions – something they can do with the help of a financial services industry that puts customers first, and provides the necessary information and support.
"As the Duty raises the bar for the firms we regulate, it will prevent some harm from happening and will make it easier for us to act quickly and assertively when we spot new problems," stated Mills.