Foo Fighters sue Lloyd's over unpaid claims after Paris attacks | Insurance Business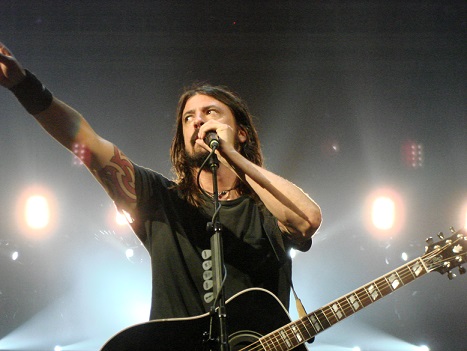 American rock band Foo Fighters has accused Lloyd's of London of not paying compensation for cancelled shows in Europe last year following the Paris terror attacks.
The iconic band led by Dave Grohl filed the complaint on June 13 in a Los Angeles federal court against underwriters with Lloyd's of London and loss adjuster Robertson Taylor, the
Associated Press
reported.
The band alleged their insurers owe them for shows that were called off in Turin, Italy; Paris and Lyon in France; and Barcelona.
The cancelled shows were supposed to take place right after the November 13 attacks by Islamic State terrorists that killed 130 people.
According to the complaint, the band notified Lloyd's of London insurers that the shows won't push through, expecting that their terrorism policy would provide them coverage.
"Foo Fighters reasonably expected that the Terrorism Policy would provide them coverage for the four November 2015 performances, which were necessarily cancelled as a direct result of terrorism," the complaint read, according to a report by
Billboard
.
"To date, seven months later, however, London Market Insurers have not paid or offered to pay a single penny of Foo Fighters' terrorism coverage claim."
The band also alleged that Robertson Taylor advised underwriters against paying for cancelled shows in Italy and Spain even if Islamic State terrorists released a video threatening more attacks in Europe, the
Associated Press
reported.
Foo Fighters also sued the London insurers for not paying for cancelled shows in June 2015 after Grohl injured his leg during a performance in Sweden.
Lloyd's of London and Robertson Taylor have both refused to comment, according to several media reports.
Related stories:
FIFA official wins lawsuit against Lloyd's of London
UK's first terrorism travel insurance launched