Former trade minister eyed for Lloyd's chairmanship – report | Insurance Business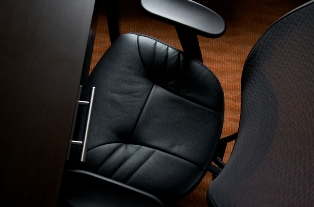 Lloyd's of London is reportedly considering Lord Mervyn Davies, the former trade minister, as among the candidates to replace retiring chairman John Nelson.
Sky News claims in a report that members of the Lloyd's council overseeing the search for Nelson's successor have approached Davies, although it is unclear whether the talks are still ongoing.
According to the report, some Lloyd's council members are "desperate" to persuade Davies to accept the role, as they prefer an external appointment. However, one observer has cast doubt on the likelihood of him taking the job, the news agency said.
Other Lloyd's members, meanwhile, favour an insider immersed in the traditions of the 300-year-old specialist insurance market, the report added. Stephen Catlin, executive deputy chairman of XL Group, is said to be among the candidates to have been involved in the process.
Davies served as minister for trade, investment and small business in former Prime Minister Gordon Brown's government until 2010. In May 2015, he was appointed deputy chairman of the LetterOne Group, an investment business in the energy, technology and telecom sectors.
Davies is the chairman of Corsair Capital, a private equity firm focused on investments in the financial services industry. He is also a director of Diageo, a major alcoholic beverages company headquartered in London.
If he accepts the role, Davies would take the reins at Lloyd's after Nelson steps down by the end of spring. The departing chairman said last year that he will retire during the market's annual general meeting in May, way ahead of the expiration of his term in October.

Nelson became Lloyd's chairman in October 2011, succeeding Lord Peter Levene. He arrived at Lloyd's after an extensive career in banking, which included serving as chairman at Credit Suisse First Boston Europe.
Related stories:
Lloyd's confirms European move plans
Lloyd's to slash market subscriptions