French insurers count the costs of last year's floods | Insurance Business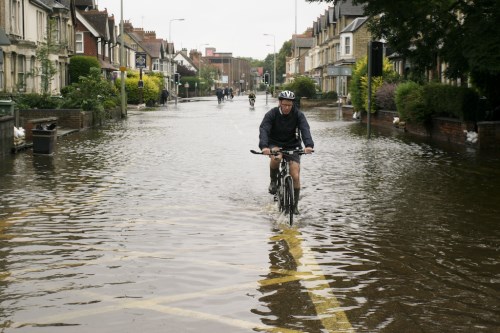 When heavy rains hit the continent last May and June, there was widespread damage and a number of deaths as the floodwaters rose, swamping both the countryside and towns.
In France, the river Seine burst its banks, towns were evacuated and four people were killed in the flooding. A number of areas recorded their most severe flooding for a century – the Louvre closed, drivers had to be rescued by the military and in the department Loiret, six weeks' worth of rain was recorded in just three days.
The ensuing damage resulted in 182,000 claims for insurers at a cost of more than 1.4 billion euros, according to a report published at the end of last week.
Severe flooding occurred in 19 départements across the Paris region, and central and eastern France, particularly in the Seine-et-Marne, Essonne and Loiret regions. These floods have been the most costly for the French insurance industry since 1982.
At the end of May, a year after the extreme weather hit the continent, nearly 96% of reported losses had been settled, according to the French Insurance Federation (FFA). The 4% of claims that still haven't been settled are more complex cases, such as claims for business interruption or where policyholders are contesting appraisal values. Ninety six per cent (96%) of home related claims have been settled, 97% of automobile, 90% for business and almost 95% of agricultural claims, says the FFA.
Over the past 25 years, the total cost of climate hazards has risen to nearly 50 billion euros and could swell by 2040 to more than 90 billion, according to an earlier study by the FFA, which is calling for improvements in the way the authorities work on measures to prevent similar disasters.
Related stories:
Generali names CEO of France operations
London market seeks new EU cross-border deal for insurers