Gallagher makes triple swoop in Manchester | Insurance Business UK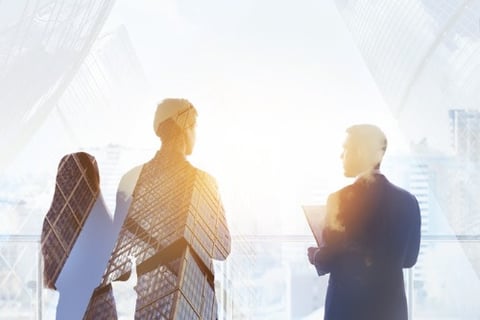 The office of broking giant Gallagher in Manchester will look a little different post-lockdown with three new faces.
The company has added three insurance specialists to its New Bailey Street team, with David Mullen, James Churchill and Rebecca Young joining the firm.
Mullen joins as a client services director, making the switch from Aon where he managed the Manchester-based corporate team. He is now responsible for a team of account executives and will oversee client services and develop corporate relationships.
Churchill, meanwhile, makes the switch from BLP and becomes the latent defects lead for the North region. He has more than a decade of experience in this specialist area and will now support construction clients with their risk management and insurance needs.
Finally, Young becomes development executive to lead affinity partnerships in the city. She also boasts more than 10 years' experience, most recently with Zurich where she managed a portfolio of brokers across the construction sector.
Stephen Penketh, the North West regional managing director for Gallagher's retail division, believes the trio are welcome additions as the company looks to thrive in the region.
"As the UK's second largest economy, Manchester is an important engine driving the country's growth, with global brands, SMEs and start-ups thriving in the city in industries including technology, manufacturing, real estate, as well as financial and professional services," he said.
"Our three new joiners, who all have expertise of the local market, will play a key role in supporting our growing client base in Manchester and the wider region to identify and manage the specific risks they are faced with."