Gallagher's Peter Matthews on the "turbocharge" effect of Bollington acquisition | Insurance Business UK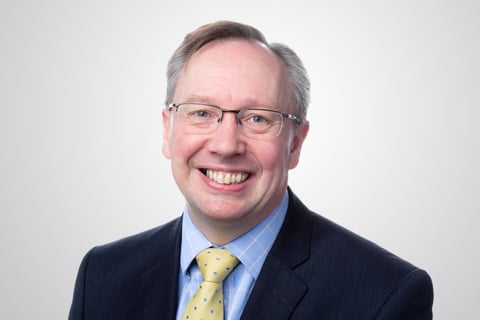 When Gallagher first announced its purchase of the Bollington Wilson Group (Bollington) earlier this year, the broking giant hailed how Bollington's base in the north-west would "supercharge" its presence in the region. Discussing the deal with Insurance Business, however, Peter Matthews (pictured), Gallagher's MD for the north noted that the reality goes one step further – the acquisition will turbocharge Gallagher's reach in the northwest.
Read more: Gallagher swoops for Bollington
"In the north-west we don't have the same presence as we do perhaps in other regions," he said. "We have about 170 people who work in the north-west for Gallagher, whereas Bollington has about 420.
"The deal dramatically increases our footfall on the ground in the region, which makes the phrase 'turbocharge' pretty apt because it puts us in a completely different league in terms of our size, in terms of our scale and in terms of our dealings with insurers. With a lot of insurers now, we'll be their number one broker in terms of placing business in the local Manchester market which puts us in a totally different field going forward."
Matthews highlighted that, prior to the deal, Gallagher had been following Bollington's success for a while and appreciated its specialist approach, its strong team and its capacity to drive continued growth through the acquisition of high-quality brokers. "We kept in contact with them," he said, "and asked them to reach out if they were ever interested in selling as we felt they would be a great fit, both in terms of strategic direction and their company culture."
In late Q3/early Q4 of 2020, Bollington appointed advisors and went out to the market, approaching about half a dozen brokers. They were clear about the types of brokers they wanted to potentially sell to, he said, and on who they felt might be a good match. After a competitive exercise, Gallagher emerged as the right choice not just in terms of price, but also cultural fit, and in how Bollington would slot into Gallagher without being swallowed up.
"Bollington is a very entrepreneurial business and I think they saw a similar mindset in us," he said. "So, we met up with them as a team and got to know them and there was a common language there, we got on well, and had a very similar thought process. I think there was a bit more synergy, a bit more of a connection with us which they could see as well. Because it's not just about us, it's also about them being comfortable with us… They're trusting us to look after their colleagues going forward so it's very much a two-way process."
An acquisition is a financial transaction, Matthews said, but without shared values, the cracks will start to appear in any partnership. The Bollington deal will see over 400 becoming part of Gallagher and each of these will need to be supported to grow alongside the business. From the conversations he has been holding in recent weeks, he said it has been rewarding to hear that the team at Bollington are positive and excited about what the future will hold for them.
"Knowing that the team are thinking Gallagher will be a good fit helps enormously," he said. "They've said they're really excited about the journey ahead and they're already contacting us on a number of different things, so we're already building those relationships and getting down to the next layer. And it's great because it's coming from them, they've opened the doors and actually want to make contact, which is natural and not forced, and how it should be."
Now that full regulatory approval for the acquisition has been obtained, the deal is completed, and the integration journey of Bollington is the next step. This will see all the team at Bollington come over into Gallagher, including Paul Moors who will join as chairman of Bollington going forward.
The team beneath Moors is divided into two main divisions – the commercial SME team led by Chris Patterson and the micro-SME/personal lines team led by Phil Evans. Patterson and his team of about 200 people will come into Matthew's world while Evan's team will slot into Gallagher. There is no change as far as senior leadership is concerned, Matthews said, and the teams below the senior leaders will see relatively little upheaval as part of their integration journey.
Looking to the future of Gallagher's growth in the north-west, he said, there is no intention of slowing down at this point. The acquisition of Bollington represents a platform for further growth and Bollington itself brings to the table a pipeline of other businesses it has been in discussions with. If these are strong, like-minded businesses that give Gallagher further reach into the north-west, then these will be the natural next step for growth.
"We're not putting our feet up here," he said. "We want to continue to grow and enhance our offering. We'd like to be the dominant broker in the north-west. I don't get too carried away by size and scale, because, ultimately, it's about what your clients think about you, but this enables us to give better solutions to our clients as well… Our north-west region is in a really good position to grow. To grow organically takes that much longer, for obvious reasons, so this absolutely puts us into the Premier League as far as the north-west is concerned and right at the top of the table, which is a great position to be in."