Gauntlet Group directors establish brokerage | Insurance Business UK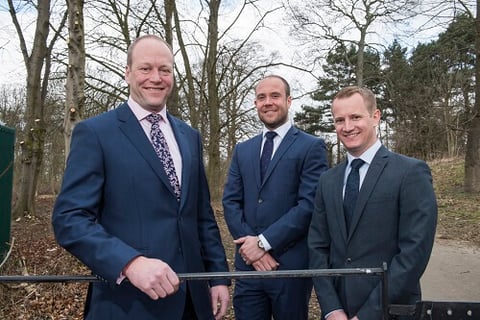 If you want others to follow your lead, then you better be prepared to show them the way. That is exactly what two directors of Gauntlet Group believe they have done – seizing on the group's appointed representative (AR) opportunity to become appointed representatives themselves.
The duo, Ian McCarron and Paul Coates, have set up their own AR brokerage, known as McCarron Coates, with Gauntlet serving as its AR principal. The idea is that the directors will work with Gauntlet on a day-to-day basis in order to assist clients with motor fleet and commercial needs.
"The AR role suits Ian and Paul perfectly, as both enjoy working with clients," said Roger Gaunt, managing director of Gauntlet. "Naturally, we are delighted to have two talented people driving forward a business that is shared between them and Gauntlet Group. Their growth will directly benefit Gauntlet's.
"Having mentored them for many years after founding Gauntlet in 1994, it is rewarding to see them have the confidence to start their own business, with our support."
The timing of the move also comes as Gauntlet introduces a new business development manager in the form of Nick Etell. Etell was formerly with
Henderson
Insurance Brokers and helped set up its London office.
Related stories:
Gauntlet Group reveals it has Chartered Insurance Broker status
Gauntlet sets new income record