Generation Underwriting expands into Scotland, appoints underwriting manager | Insurance Business UK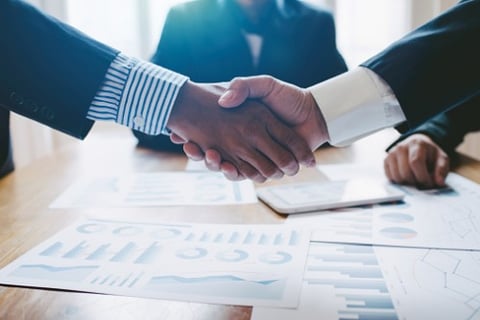 Generation Underwriting, a managing general agency (MGA) subsidiary of the WF Risk Group, has expanded into Scotland with the appointment of Steven Robertson as underwriting manager for the region.
Robertson joins Generation Underwriting with more than 25 years of industry experience. In his new role as underwriting manager for Scotland, he will be based in Glasgow.
"I'm delighted to be working with Steven again as he has excellent relationships with our target brokers and a wealth of underwriting expertise not just in Scotland but also in the London Market," said Generation Underwriting managing director Greg Wilde, who previously worked with Robertson at MS Amlin.
Wilde added that he has been personally involved in the Scottish market for nearly 20 years, launching and growing underwriting operations in the area. Therefore, it is one of his "top priorities" to continue to build Generation Underwriting in a market that he says has "so many opportunities."
"Scotland has a thriving highly professional broking community but it's fair to say that their needs aren't always being catered for. We have witnessed a reduction in markets, decreased authority levels, a trend of forcing business down the e-trade or call centre route and as a result, the broker experience and overall service levels have deteriorated," commented Robertson. "The opportunity to join Generation which is bucking that trend by deploying empowered underwriters into local regional markets couldn't have been better timed."
"It's just over six months since the acquisition of Generation Underwriting by WF Risk Group and this is the second expansion into a new territory by Generation," stated WF Risk Group managing director Richard Willis. "The overall group will continue to look for opportunities for growth and expansion by investing in businesses, new territories, and people."
Willis added that WF Risk Group has seen strong growth in its underwriting business, which is tracking 25%. The group has also observed a "clear demand" for alternative market solutions, whether it's for the group's wholesale or MGA businesses.