"Ghost brokers" – City of London Police issues warning | Insurance Business UK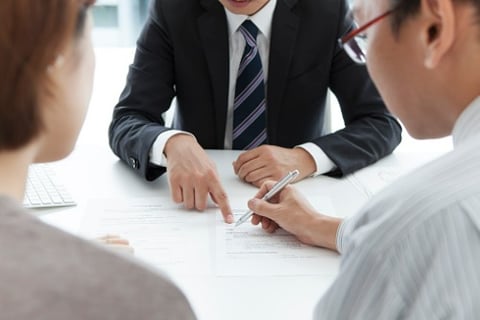 The City of London Police has issued a bulletin warning young people to be cautious of so-called "ghost brokers."
The police force's Insurance Fraud Enforcement Department (IFED) released figures that show that individuals between the ages of 17 and 29 are the most likely group to fall victim to "ghost broker" fraudsters selling fake car insurance. Officials also noted that a number of these victims are likely to be students.
Figures from Action Fraud, the national fraud and cybercrime centre, also revealed that from January to August 2021, it received 351 reports of "ghost broking." Although the number of reports decreased by 23% from the same period last year, young people continue to make the most reports for this type of fraud, the police noted. Some 34% of the reports filed with Action Fraud during the period came from the 17-29 age group.
Police have also warned that male drivers continue to be the most affected by this type of fraud; more than half (61%) of reports submitted during the January-August 2021 period were by men. Of the reports made by the 17-29 age group, 62% were from men.
The police have noted that the reported losses to "ghost brokers" for all age groups totals £786,700 so far this year, with the average victim losing around £2,250.
"While it may be an exciting time of year for students who have either returned to university or started out on their higher education journey, we urge young people to make sure that they are properly insured," said City of London Police IFED head detective chief inspector Edelle Michaels. "Many students rely on their cars to travel to and from university or around where they study, and so may have recently restarted or renewed their insurance after the summer break."
Michaels added that the high cost of insurance premiums and money typically being very tight for students unfortunately makes them a prime target for "ghost brokers." He recommended that all consumers check that they have signed up for a legitimate insurance policy.
"Whilst the offer of a cheap deal may be enticing, a fraudulent policy will end up costing you more in the long run in the form of a fine, points on your licence, your car being seized and crushed, and covering the cost of a valid policy," the anti-fraud official said.
IFED assisted in the arrest of ghost broker criminals during the summer. Among those arrested was an individual who used family and friends to refer his "services" to others, and a car dealer who exploited his motor industry knowledge and customer relationships to dupe consumers into buying fake insurance. Officers also discovered individuals in their early 20s using sophisticated social media campaigns to target their peers.