Global Risk Partners acquires Higos Insurance Services | Insurance Business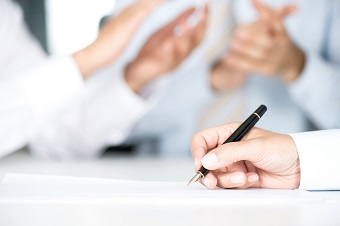 Global Risk Partners (GRP) has set high standards for its latest acquisition, Higos Insurance Services.
Announcing the deal earlier today, the specialist investment vehicle for brokers and MGAs described the brokerage as "the leading commercial and personal lines insurance broker in the South West," while outlining that it represented a "key step forward" in its UK retail hub strategy.
CEO of broking for GRP, Mike Bruce outlined that on the back of
premiums growing to £470 million
, the company was keen to make acquisitions to help it reach its target of becoming a £1 billion business.
"At our results announcement last November we made it clear that our priority is to build distribution by growing our network of regional UK hubs," he said. "After
Marshall Wooldridge in Leeds was acquired in September 2016
, the acquisition of Higos ensures we are now well-placed to expand our presence in the South West."
"There will be an immediate focus on accelerating Higos' recent growth by completing a number of local acquisitions that have already been identified," he added.
Higos was founded by its managing director Ian Gosden in 1990 and serves the business community in the South West from over 20 locations. The company employs around 300 staff and handles in excess of £50 million GWP. Bruce confirmed that Gosden and his existing management team will continue to lead the business.
"
Under Ian's leadership, Higos has become the pre-eminent broker in the South West," Bruce said. "Its scale, commitment to local distribution and absolute focus on clients and the community makes it an ideal investment upon which to base our strategy in the region."
Related stories:
Global Risk Partners sees GWP more than double to £400 million
Global Risk Partners acquires Marshall Wooldridge