Global Risks Report 2020: The key takeaways | Insurance Business UK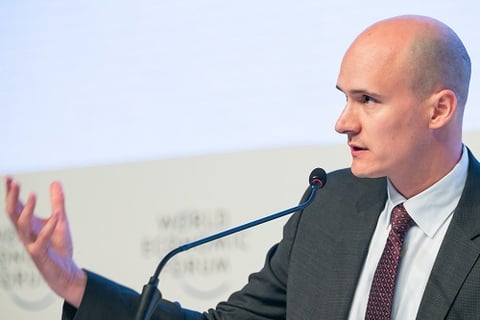 If there was a predominant takeaway from the Global Risks Report 2020, published by the World Economic Forum in collaboration with Marsh & McLennan and Zurich Insurance Group, it was that: "The world cannot wait for the fog of geopolitical and geo-economic uncertainty to lift."
For the first time in the 15 year history of this annual risk report, environmental concerns accounted for all five of the top five long-terms risks likely to have a major impact over the course of the next decade and four out of the top five long-term risks in terms of significance of their impact.
Read more: WEF reports the biggest long-term risks to the global economy
Børge Brende, president of the World Economic Forum, said: "The political landscape is polarised, sea levels are rising and climate fires are burning. This is the year when world leaders must work with all sectors of society to repair and reinvigorate our systems of cooperation, not just for short-term benefit but for tackling our deep-rooted risks."
This emphasis on cooperation was a central theme of the Global Risks Report which recognised "economic confrontations" and "domestic political polarisation" as significant short-term risks in 2020.
Speaking with Insurance Business following the launch of the report, deputy head of the Centre for Geopolitical and Regional Affairs, Mirek Dusek, highlighted how the team at the World Economic Forum had identified the unsettled geo-political and geo-economic landscape as the "super risk" which is the key to unlocking the findings of the report.
"This is a drag on our ability to effectively tackle some of the other risks – environmental, technological and healthcare related – that we write about," he said, "and makes it harder to act with purpose given the more complicated economic and geopolitical environment."
Dusek said that the drift from cooperation to competition and from consensus to confrontation which the World Economic Forum has been signposting as a serious global concern, does not appear to be fading. The Forum, he said, has highlighted the danger in waiting out this risk to see how it settles and whether or not the environment will go back to how it was.
"We've warned that waiting for this snapback is something that could actually be quite dangerous," he said, "because it could close windows for us to act, for example in the climate sector where the next decade is crucial. The ambition really needs to be upgraded for all of us and waiting it out is, therefore, not an option."
Throughout the conference, the impact of shareholders, consumers and regulators on increasing the pressure on organisations to act on environmental issues was detailed and the business case for this action was effectively surmised by Brende who said: "the cost of action is greatly outweighed by the cost of inaction."
According to the report, the 'unsettled world' in which this climate impact is occurring is a driver of this risk due to the increasing global view of both challenges and opportunities through a unilateral lens. It was stated that unless stakeholders adapt to "today's epochal power-shift" and geopolitical turbulence while still preparing for the future, time is going to run out to address some of the most pressing global challenges.
These challenges are not limited to environmental issues but also include the sectors of healthcare and technology. Dusek outlined how, within healthcare, there is something of a blind spot around lingering risks. Vaccine hesitancy and drug resistance (particularly around antibiotics), he said, is actually managing to reverse some of our ability to fight infectious diseases and pandemics.
This concern goes back to the unsettled world, he said, as he noted that, when speaking to professionals that deal with pandemics and epidemics, they are worried due to the reliance on self-reporting in an increasingly uncommunicative global environment.
Technology is another area impacted by this risk, Dusek outlined.
"We see all these post-industrial revolution technologies which are reshaping industries, economies and societies at large but we don't seem to have the momentum necessary to really have agreed protocols… to make sure there is a positive impact for society," he said.
The risk of the unsettled world is where action is most required from businesses and policymakers, and Dusek noted the importance of looking at solutions to geopolitical and geo-economic conflicts. These are a significant factor on the health of societies and the political and socio-economic picture in different economies, he said.
Looking at solutions, Dusek noted that though high diplomacy is perhaps best left to diplomats and foreign ministers, there is an opportunity for every business to think about how it acts within its society. This ties in to the World Economic Forum's 50th Annual Meeting which is taking place in Davos shortly, which will address stakeholder capitalism and the importance of companies seriously considering their role as a societal actor, as well as in being a business actor.
This, he said, is a good start for businesses looking to contribute to improving the foundations of the unstable and unsettled global environment.