Government outlines approach to motor insurance post-Brexit | Insurance Business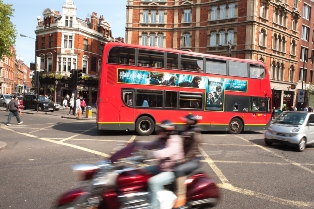 Let's be honest, most of us are sick of hearing about Brexit. No matter where you stand on the "leave" or "remain" debate, with the decision having been made most of just want some legitimate resolution – some decisions to be made instead of this constant back and forth.
Now it appears, at least in one crucial area of insurance, things have finally taken a step in the right direction.
As part of its 2018 Manifesto, the British Insurance Brokers' Association (BIBA) had called for a practical approach to allow 2.5 million private and commercial motorists continue to drive easily throughout the European Union. Now, as revealed as part of the BIBA Conference 2018, currently taking place in Manchester, the association has outlined that it this week received a letter from the Department for Transport setting out its intended approach to motor insurance after Brexit – and confirming its intention to remain part of the Green Card-free circulation area "and to ensure the UK meets the requirements for third party motor insurance."
"This is excellent news for commercial and personal motorists as well as brokers and insurers and follows collaborative representation by BIBA, the MIB and the Association of British Insurers," said Graeme Trudgill, BIBA executive director. "Without such an agreement, drivers would be faced with increased bureaucracy and delays at borders and insurance brokers would need to have in place mechanisms to physically issue 2.5 million Green Cards every year. This is exactly the solution we wanted."
According to a release issued by BIBA, the Council of Bureaux "has indicated that the UK's Motor Insurers' Bureau can remain part of the guarantee agreement, under the Motor Insurance Directive, as a signatory, in relation to minimum third party insurance provision." This would mean that there would not need to be checks on motor vehicles entering an EU country.
The proposal still requires the agreement of the EU Commission, but this is expected to be purely procedural.
Trudgill concluded: "It was also pleasing that DfT acknowledged the support that BIBA provided on behalf of our members in developing the approach and they have confirmed they will keep us informed as matters progress."
Related stories:
Brokers' concerns to head to the regulator
BIBA launches cyber insurance guide for brokers