Grenfell Tower reaction: insurers mulling higher rates for substandard tower blocks | Insurance Business UK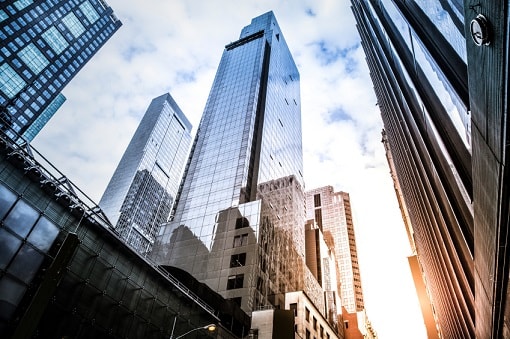 Residents from dozens of tower blocks across London may face higher-priced insurance policies the next time they renew, as insurers consider raising premiums for buildings with flammable cladding panels and no sprinklers.
At least 52 tower blocks across the city have the same type of polythene core cladding found in the Grenfell Tower, a recent BBC investigation found. The number may actually be higher, as the BBC said "numerous" local authorities and housing associations refused to give them an answer.
According to Andrew Rose, claims specialist at Miller Insurance, there have been some draft exclusions, or partial exclusions, for claims related to claddings used in tall buildings that do not comply with regulations.
This is "something which certain insurers have put forward in relation to their renewals for construction operations," he said in an industry briefing.
Allison Whittington, head of housing at
Zurich
Municipal, told
Reuters
that her firm will not be withdrawing any existing cover for its clients, and it will work with them "to help them manage these exposures."
For her part, Catherine Gelder, partner at law firm Berwin Leighton Paisner, said "Interpretation of the building regulations will change."
It's estimated that 80 people lost their lives and over 70 were injured when a large fire engulfed Grenfell Tower last June. Experts have said the building's external cladding may have been a major factor in the blaze as it contained material that melts and burns at high temperatures. It was like cladding one's home in "solid petrol," fire safety expert and chartered surveyor Arnold Tarling told the BBC.
About a month before the fire, the Association of British Insurers had warned ministers of the dangers of flammable cladding.
"External cladding made from combustible material can often cause significant fire to spread upwards and between buildings, which is a particular concern for areas of high building density," the ABI wrote in a response to a consultation on housing.
If there were "large quantities" of flammable cladding, then there would be a significant increase in "the probability of fire and potential scale of loss." Grenfell Tower received its cladding in a refurbishment carried out across the end of 2015 and the start of 2016.
Related stories:
Law firm suspensions over Grenfell "ambulance chasing"
AIG could be hit with Grenfell losses