GRP adds Lawrence Fraser Brokers to its roster | Insurance Business UK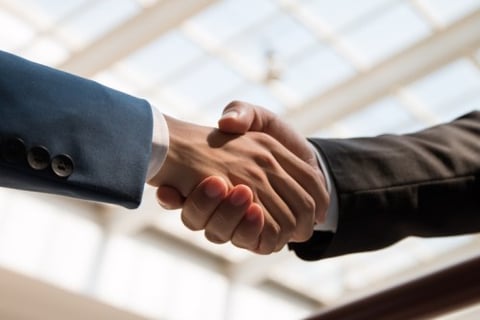 Global Risk Partners (GRP) has announced its latest swoop with the purchase of 100% of the share capital of Lawrence Fraser Brokers (Lawrence Fraser). The Leeds-based broker will join GRP's Yorkshire hub Marshall Wooldridge, making it the fourth brokerage to become part of the hub since GRP first invested in the business in 2016. The deal has received regulatory approval and the consideration is undisclosed.
Serving clients throughout the Yorkshire region, Lawrence Fraser is a commercial broker providing a range of commercial, prestige home and motor products and risk management services. Commenting on the deal, Geoff Kirk, MD of Marshall Wooldridge, said the brokerage's MD Paul Lawrence and his team will all remain with the business and in their current location. This is a great deal for all parties, he said, and he is pleased to welcome Lawrence and his team to Marshall Woodridge and GRP.
"We have built up a strong presence in the Yorkshire region and the acquisition of Lawrence Fraser is a great start to 2021," he said. "We have plenty of appetite for further deals and I am keen to talk to businesses interested in joining us at Marshall Wooldridge."
Meanwhile, Lawrence highlighted that the deal is a significant milestone in the history of the brokerage which spans three decades. He noted that Marshall Wooldridge represented a compelling opportunity for the team, who are pleased by the prospects that will come from being part of the wider business.
"We believe that being under the GRP umbrella will pay dividends for our clients during the current hard market," Lawrence said, "and we look forward to giving them access to the wider range of products and services that we can now access."
GRP's head of M&A Stephen Ross said Kirk is steadily growing a significant footprint for Marshall Wooldridge in Yorkshire and emphasised that, while all GRP's hubs have an appetite to grow by acquisition, there is equal determination to build its market presence organically. Lawrence Fraser is the right fit for GRP's investment criteria, he said, offering a combination of active management, a quality book of business and strong growth prospects, and he was delighted to welcome the team to GRP.