Half of SMEs cancel insurance policies due to pandemic – survey | Insurance Business UK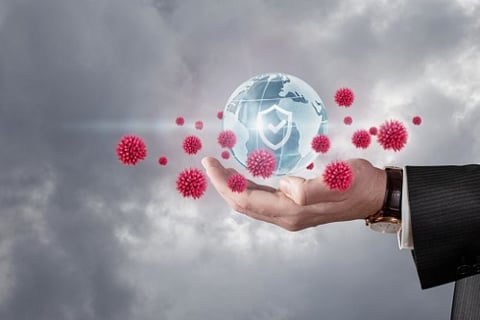 The coronavirus pandemic has continued to deal a serious financial blow to SMEs, forcing many to cut back on essential insurance to reduce costs, a recent study by premium finance provider Premium Credit has revealed.
More than half, or 51%, of the companies interviewed admitted to having stopped paying for a range of insurance policies to keep their business afloat, with employers' liability insurance topping the list at 26%, according to the survey of more than 150 SMEs in the UK.
Many small and medium-sized firms also slashed cover for business property (23%), professional indemnity (22%), public liability (21%), product liability (18%), and cyber issues.
Nearly one in five, or 19%, of the respondents have stopped paying for business interruption insurance, which has been the centre of many claims disputes recently, as COVID-19-related shutdowns wreak havoc on the finances of many businesses.
"SMEs have had to battle to stay afloat during the pandemic, which makes it understandable that they have cut back on insurance and taken out more credit," said Owen Thomas, chief sales and marketing officer at Premium Credit. "Often, legal cover such as employer's liability is likely being cut as firms reduce numbers of staff and wage rolls as a result of COVID-19."
Rising reliance on credit cards
The study also showed a growing reliance on credit to fund insurance with 37% of SMEs reporting borrowing to finance insurance premiums. Almost two-thirds, or 64%, of owners of these companies used their business credit cards, while 52% used their personal cards to fund business insurance.
But firms using credit cards to pay for insurance are paying £1,670 more compared to the last 12 months, the research found. The survey also revealed that many SMEs using this mode of payment have suffered financially with 46% defaulting on interest or capital repayments in the past year, while 54% were concerned that they may default in the year ahead.
"It is also worrying that so many SMEs are relying on their own credit cards or their business cards to pay for insurance," Thomas said. "We would advise SME owners to speak to their insurance brokers for advice on how best to fund the appropriate level of cover for their business."
Premium Credit conducted the same survey last March, revealing that 63% of SMEs were giving high priority to insurance payments. That number dropped to 59% in the latest survey.