Harbour Underwriting MD reveals the twin traits required to succeed in business | Insurance Business UK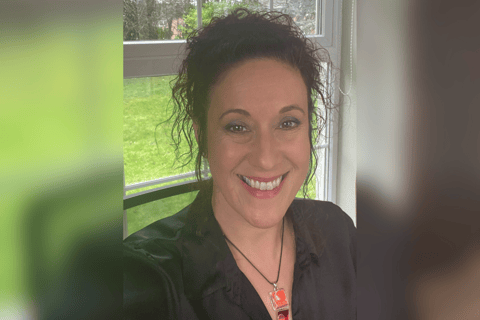 Energy and empathy. These are two traits required not just to run a successful business but to be the kind of person partners want to work with and people want to work for. For Sharon Brown (pictured), MD of Harbour Underwriting, these characteristics have been her secret weapon to navigating the complex ATE (after the event) insurance space while rebranding the business, driving a rejuvenated strategy, diversifying its product range and presiding over a 256% increase in gross revenue and a 441% leap in net income over the last 12 months.
Read more: Elite Women 2021
None of this seems to faze Brown, who spoke with Insurance Business following her recent recognition by the publication as one of the 'Elite Women' bringing leadership and change to the sector. Hard work comes naturally to her, and her energy is captured by the sheer variety of roles she stepped into as a teenager, working in everything from a cleaning company, to a hairdresser, to a kebab shop and as a catwalk model before entering the insurance profession at 17. Since then, she has explored an array of roles both within and outside insurance and credits her trajectory to a passion for lifelong learning.
"I think you need to have somebody filled with the excitement that comes from really enjoying your work and who has relentless energy to lead you," she said. "You don't want somebody who's going to peter out at the first obstacle. People in a business do get bored so you need to be constantly setting and meeting objectives that go above and beyond and ensure that you're always tuned in to the next exciting things that are going to happen."
Brown believes it is the responsibility of an MD to keep their team provided with new challenges and opportunities - and there's no shortage of those at Harbour Underwriting. From working with brokers on marketing, training and education around the insurance solutions offered by the firm, she has seen for herself the limited understanding of ATE insurance in the market and her team are dedicated to changing that. They aren't looking to take over the world, she said, just to make sure that their chosen brokers feel equipped to talk to clients about ATE insurance without feeling exposed.
Read more: Harbour Underwriting launches with commercial dispute cover
"And they don't have to completely get the product because we're going to be with them every step of the way," she said. "And ATE insurance can be complicated, as soon as you start talking about law and bringing in acronyms, people start wondering what it actually is and sometimes that's as far as they get… But we are here to support brokers because we know it's a massive opportunity for them and they shouldn't be afraid of it."
From developing comprehensive literature guiding brokers around ATE insurance to providing advice and support, Harbour Underwriting is on-hand to walk insurance businesses through why they should get involved and how they can get involved. For Brown, this comes down to accessibility and putting herself in the role of the broker to better understand their requirements. Sometimes it can be a bit of a slow game, she said, but if brokers want to get involved they will take the time necessary and thus be in a much better position to take advantage of the financial opportunities it brings.
This empathy is the second and the most crucial part of what it takes to succeed, she noted, and it's essential to how she and her team carry out their work. Many of the cases they get involved with can be quite emotive and they can mean a great deal to the people involved, and so having understanding and empathy is an essential part of the firm's value proposition.
Read more: You can access Sharon Brown's 'Elite Women' profile here
"I learnt about employer empathy quite early in my career at Miles Smith," Brown said, "my sister was diagnosed with terminal cancer and I was given leave of absence for 'as long as it takes' from the then CEO, Paul Chainey. Having lost my father to cancer when I was 21, I was very aware that timing wasn't something you could easily predict, with cancer so who knew how long I would be away. This type of empathy is rarely seen in business. I spent three months sleeping on the floor of her hospital room until she finally passed away in my arms. I will never forget this kind gesture and the compassion that was shown to me by my employer."
In every aspect of her life, Brown looks to channel this empathy, and it carries through to this day in how she cares for and arranges care for her unwell mother and how she fiercely advocates for the wellbeing and happiness of her staff. Empathy is everything, she said, and if you want people to work with you, you need to be able to empathise with them.
Looking to the future, Brown feels confident in her abilities to continue leading her team with empathy and energy and understands this confidence is mirrored by Harbour Underwriting's executive team who have seen the firm's results speak for themselves. Winning the Elite Women recognition is another feather in her cap, she said, and shows the trust that she has built around her personal brand and the decisions she makes.
"I wouldn't put my name to something that I didn't believe in," she said. "And I think that's what brokers like to see because they know me and they trust me not to suggest something that's not good for them. When you get an accolade like the Elite Women piece, it shows that you're serious, and I'm so honoured to be in a position of trust when it comes to pushing ATE out to brokers because I think it's something they're going to really reap the benefits of in the fullness of time."
Find out more: Why Harbor Underwriting is the right partner for you