Hastings' Gary Hoffman to chair Coventry Building Society - reports | Insurance Business UK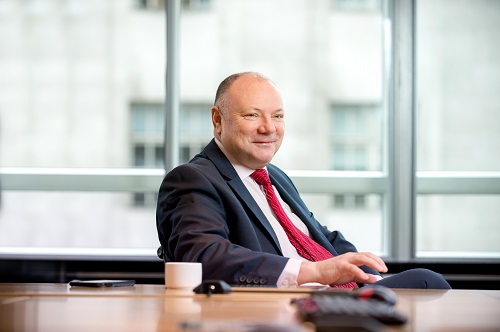 Gary Hoffman, who is succeeding Hastings Group Holdings chair Mike Fairey when he retires in May, is reportedly slated to hold the same position at the UK's second biggest building society.
A report by Sky News said Hoffman's appointment could be revealed within the month, as soon as Coventry Building Society obtains regulatory approval. Citing a source, the report said the Coventry-born executive has left the board of VISA Inc to accommodate the move.
The building society's board is currently chaired by Peter Ayliffe, who stepped up from being a non-executive director following Ian Pickering's sudden death last September.
"Coventry Building Society delivered a strong and balanced performance in 2017, maintaining our record of savings and mortgage growth, excellent member service, and a robust financial position," said chief executive Mark Parsons in February when Coventry Building Society's 2017 results were announced. "We are well capitalised and efficient, retaining enough profit to support our capital strength, and we are using our financial strength to invest in meeting the expectations of current and future members."
Hoffman served as Hastings chief executive from November 2012 until February 2018. Toby van der Meer took over as CEO on March 01, while he remains on the board as an executive director. The former Northern Rock chief executive will become non-executive chair of Hastings next month – and, if reports are to be believed, chair of Coventry Building Society soon as well.
Related stories: