Here's how to boost your commissions – and help your clients too | Insurance Business UK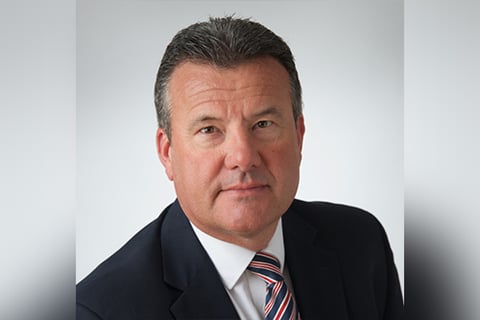 A recent survey from valuations provider Barrett Corp & Harrington (BCH) put the spotlight on the issue of underinsurance in the UK highlighting that up to 81% of properties are only insured for 61% of their actual value. Where the responsibility for preventing underinsurance lies is difficult to pinpoint, but there is no doubt that each involved party - from the insurer to the broker to the insured - has a role to play. And doing so, can have financial benefits all around too.
Discussing the role of the broker in averting underinsurance, the operations director for Criterion Adjusters Mark Pierce (pictured) noted it is a particularly relevant issue for the high-net worth space. While some of these policies can be bought direct from insurers or online, these are very much in the minority, he said, so the broker has a responsibility to make sure that the correct coverage is offered.
Read more: How has the pandemic impacted claims firms' relations with brokers?
"I've dealt with professional indemnity claims where brokers have not offered the right level of cover, and the insured has been left out of pocket and may end up suing the broker because the broker in their mind had not given the correct advice," he said. "So, there is pressure on a broker to assist with this. And I've got to say that the good ones do it and are very good at it. And, of course, there are others that are less good at this."
Key is recognising the significant harm that an underinsured risk represents to clients. Pierce gave an example from a claim he settled earlier this year involving substantial underinsurance, which saw the insured have to pay almost £200,000 towards the claim.
"The difference in premium, if they had been insured for the correct sum, would have been about £1,700," he said. "And £1,700 isn't a small amount of money but compared to nearly to £200,000, I would say that if you got offered those odds down at the bookies you'd put money on them every day of the week. And there's a bit of an 'it's never going to happen to me mentality'. The truth is that it doesn't happen to the vast majority of people. But we don't buy insurance because it isn't going to happen, we buy insurance for the fear that it will happen."
Read more: Aviva reveals underinsurance in particular group of UK households
Overseeing the correct coverage for clients can also be beneficial to brokers in terms of their commission. In instances where correcting the sums insured increases the premium paid which, as evidenced by BCH's findings is predominantly the case, then where the broker's commission is directly related to the premium this is likely to lead to an increase in commission.
If brokers invest the time and effort required to make sure the coverage provided is correct then it will have financial benefits for them, Pierce said, and the onus is on the broker to communicate why this is of financial benefit to the policyholder too. If policyholders understand that the potential penalties that exist if they are underinsured can be punitive, particularly when it comes to larger losses, then they will appreciate why their premium has increased and the added security it offers them.
Read more: How can brokers access the HNW sector?
There are a number of ways in which brokers can keep an eye on the coverage that is required including sending employees to carry out checks and taking advantage of the substantial amount of public material readily available which can help them pull an assessment together. A second option is to engage the services offered by providers such as Criterion who offer 'pre-risk surveys'.
Pierce noted that the latter option is applicable to many brokers who simply can't afford to spare an employee for even annual site visits and who may not necessarily have the right skillset or expertise within the business to carry out such evaluations. Different brokers will deal with this matter in slightly different ways, he said - driven by their margins, their know-how and the availability of their staff. It doesn't matter which option they choose, however, all that matters is that the issue of underinsurance is understood and addressed as this will minimise its impact on everyone involved in the claims process.