Hill Dickinson in talks to sell £23 million insurance business | Insurance Business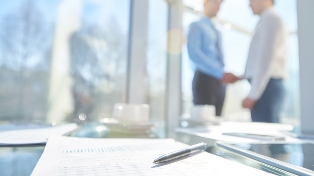 Hill Dickinson's insurance business group might be transferred to Keoghs – depending on talks between the two law firms.
High-level, preliminary discussions have been held to possibly move a Hill Dickinson team to a law firm whose expertise is in general insurance claims. According to Keoghs, it currently represents the vast majority of the UK general insurance market.
The potential transfer would not include the commercial law firm's marine insurance and clinical negligence work. A
Legal Week
report said Hill Dickinson's general insurance unit is worth £23 million, comprising 400 staff and 16 partners.
"I believe that our partners and staff involved in any transition would benefit from moving to a firm whose sole focus is insurance and has invested heavily in IT to service clients efficiently," commented Hill Dickinson chief executive Peter Jackson.
He added: "Furthermore, it would allow us to focus our resource and efforts on areas of future strategic growth, including marine, commercial, and health work, while maintaining close relationships with Keoghs to provide an enhanced offering to our retained clients who require insurance-related advice."
Keoghs chief executive John Whittle, on the other hand, thinks it would be premature to comment further on the progression of the discussions until they have fully consulted with clients and staff.
Whittle said, though: "While still at an early stage, any deal would be fully in-tune with our vision of creating the pre-eminent legal services provider for the UK insurance industry."
Hill Dickinson has over 1,000 people on staff including 190 partners and legal directors; Keoghs, meanwhile, has served insurers, claims handling organisations, and self-insured clients for nearly five decades.
Related stories:
Slater & Gordon reviews UK operations after insurer woes