Hiscox Action Group set to intervene in FCA test case | Insurance Business UK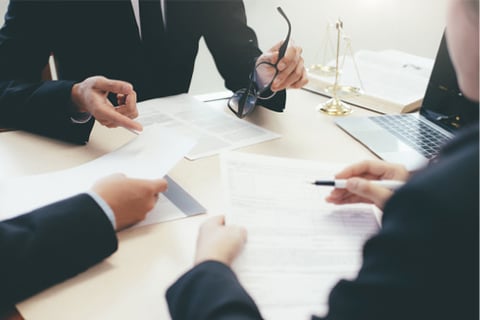 The Hiscox Action Group (HAG) already has 369 claimants signed up for a claim for over £47 million in losses, with both figures continuing to grow. Now, the group has announced that it has instructed its lawyers to seek to intervene in the FCA insurance test case, scheduled to be heard in July.
The group, which is represented by the law firm Mishcon de Reya, claims that the FCA case does not currently include any of the policyholders impacted by insurers refusing to settle COVID-19 business interruption claims and it wants to remedy this.
HAG has formally applied to intervene in the FCA's test case as Hiscox has not agreed to an expediated arbitration process, it says. Mark Killick, of the HAG steering committee, said he believes it is not right that a case like this should proceed without policyholders having a voice and that this intervention will address this concern. He said: "It is our members that are going out of business and they are entitled to be heard."
Meanwhile, Richard Leedham from Mishcon de Reya, said: "Hiscox has so far refused to agree to an expedited arbitration claim and pointed to the FCA case. This case is clearly becoming increasingly important and it is imperative that Hiscox Action Group members - who are some of the victims here - have a voice."
Mishcon has served a statement of claim against Hiscox, with the insurer, the group claims, appearing unwilling to address the issue until after the FCA case has finished. This refusal by Hiscox to honour its own arbitration process, it said, has left the action group with no choice but to seek to join the FCA action.
Simon Ager, of the HAG said: "We are now taking a twin track strategy. We are seeking to intervene in the FCA case but will still continue with the expedited arbitration claim if Hiscox can be forced to take it forward."