Hiscox Re & ILS new CFO Liz Breeze has big plans for reinsurer | Insurance Business UK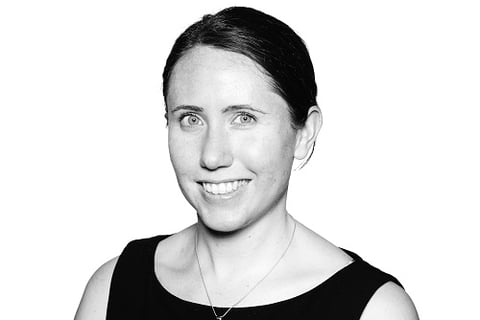 Hiscox Re & ILS recently appointed Liz Breeze to the position of chief financial officer (CFO). Taking the reins, Breeze has two clear objectives: to ensure Hiscox Re & ILS's reinsurance strategy keeps evolving and to reap the benefits of Hiscox Group's finance change program.
Breeze is a familiar face at Hiscox. Prior to her appointment as Hiscox Re & ILS CFO, she spent four years as head of finance for Hiscox's UK Retail operations, and several years as Hiscox Group technical accountant. This new position marks a "very exciting" return to Bermuda for Breeze, who lived on the island between 2006 and 2012 while working for KPMG.
"I'm very excited. I spent six years working in Bermuda previously, so it feels a bit like going back home. I'm delighted," Breeze told Insurance Business. "I'm proud to be leading such an experienced finance team at Hiscox Re & ILS. Together, we're going to focus on the evolution of our reinsurance strategy. It's absolutely critical that we keep moving forwards, given the significant surplus capital that continues to exist in the market.
"Hiscox has always been renowned for being innovative and not resting on its laurels. In this new role, I see it as my responsibility to work with the CEO to continue to shape and challenge our reinsurance strategy as we move forward through this industry cycle."
In February 2017, Hiscox Group appointed Louise Dennett to a newly created role of director of finance change. Under the guidance of Group CFO Aki Hussain, Dennett has been working to deliver a group-wide finance change project designed to ensure that Hiscox's "finance function keeps pace with the growth of the organisation and the demands of a changing environment."
As CFO of Hiscox Re & ILS, Breeze describes her second key priority as "making sure we realise the benefit of that group-wide finance change program" as the unit evolves over the next couple of years.
Despite exciting developments happening within Hiscox Group, this is still quite a challenging time for Breeze to take the reins. She commented: "Significant surplus capital in the reinsurance market means rates are much more subdued than we've seen in previous years – even post-catastrophe events like Hurricanes Harvey, Irma and Maria.
"As a consequence, we have to evolve and develop our strategy so that we can take advantage of the new opportunities that are being presented. What we're trying to do is partner with new forms of capital that have entered the market, attract the best risks, and then match the two together. Our ILS platform is absolutely critical to our strategy moving forwards. I'm looking to turn that into a central strategic focus."
In addition to the excess capacity in the reinsurance marketplace, there has been some speculation about US tax law changes diminishing Bermuda's relative advantage – in particular the base erosion and anti-abuse (BEAT) tax, which could reduce the incentive of insurers to reinsure cede business from the US to Bermuda.
Breeze reacted: "Bermuda has been the centre of the reinsurance industry for a very long time. It's not there simply because it's a low tax environment, but also because there's a pool of talent, capability and strength in that marketplace. I do see tax changes as a challenge. Do I see it as making Bermuda irrelevant? Absolutely not."