Hiscox reports first quarter results | Insurance Business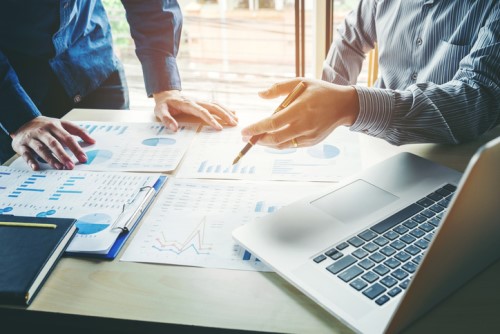 It's the turn of Hiscox Ltd to announce how it fared in the first quarter of 2019.
In a release this morning, the Bermuda-headquartered specialist insurer said its gross written premium (GWP) reached US$1.2 billion in the three months ended March 31. In nominal terms, the figure represents a 0.6% increase; at constant currency, 3.3%.
Broken down into units, both Hiscox Retail and Hiscox London Market registered higher GWP figures – at US$593.3 million and US$228.6 million, respectively – for the period. Hiscox Re & ILS, on the other hand, posted a 5.6% nominal decline to US$342.8 million.
Under the retail operations, the biggest growth in GWP came from Hiscox Asia, which saw a 37.8% jump to US$8.8 million. The amount includes the recognition of premium controlled by DirectAsia Thailand which is written via an agency relationship into Hiscox Insurance Company (Bermuda). For management purposes, Hiscox Asia was presented on a normalised basis.
Coming in second in terms of improvement is Hiscox Europe, with a 7.9% rise to US$154.9 million (€136.3 million). It is followed by Hiscox USA, whose GWP went up 6.1% to US$212.6 million.
Comparisons to the 2018 first quarter results are based on nominal value.
As for Hiscox UK and Hiscox Special Risks, the two were hit with lower GWP numbers this time around. The latter suffered a 3.9% fall to US$38.1 million while the British arm slid 3.2% to US$178.9 million (£137.3 million) in GWP.
In the UK it is worth noting that the insurer is adapting to a new system.
Hiscox reported: "In the broker channel, we have successfully piloted a new operating model which is now being rolled out across the UK. We are on track to commence the transition of our high net worth business onto the new system in the second half of the year as planned, and service standards are expected to return to normal once these changes are fully embedded.
"We expect growth to remain subdued until these changes take full effect."
Read more: Hiscox appoints Bob Thaker as new UK CEO
Meanwhile the group's investment return for the first three months stood at US$84.2 million.
Commenting on the figures, Hiscox chief executive Bronek Masojada stated: "We have done what we said we would do in the first quarter. In retail we continue to pull back in US private company D&O, where conditions are challenging, and the UK business is adapting to a new IT system which will help us capture the long-term opportunity.
"We expect growth for our retail businesses to trend towards the mid-point of our 5-15% target range in the second half. In the London Market and in reinsurance, where conditions are improving, we are growing in the right areas and maintaining our focus on writing profitable business."