Home & Legacy MD on the invaluable role of broker feedback in evolving the HNW sector | Insurance Business UK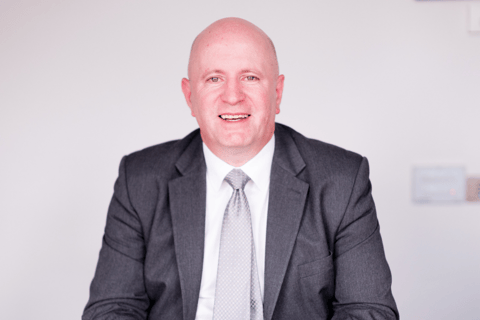 It may have been thirteen years since Barry O'Neill (pictured) became MD of Home & Legacy but a discussion with the leader of this Allianz subsidiary reveals that his passion for the business and the high net worth (HNW space) generally shows no sign of waning.
"I love insurance, it's been my whole working life," he said. "I just really enjoy what I do, and I think insurance really matters as a sector in the broadest sense. But what I love about HNW specifically has to be the people. I have a great team who I really enjoy working with and the other [part of that] is our brokers. We've got great relationships with brokers, many of whom I've dealt with for many years now. And these relationships are really strong and deep, with many being friends as well as colleagues."
Having spent a total of 25 years working in HNW, O'Neill has seen first-hand how the sector has evolved, with a key change being the increased number of competitors in the marketplace. Being an attractive sector with a plethora of untapped opportunities, he noted, has brought the private clients space a lot of interest from entrants looking to become more actively involved.
The second significant change has been the advanced utilisation of technology in recent years, he said, and it's been incredible to see the complete move from paper files to digital systems even just since he joined Home & Legacy. Every business process has benefited from technology, from broker communication to documentation to the use of online systems. Home & Legacy itself has poured a lot of time and energy into advancing the role of technology across the sector, so it has been encouraging to view the sheer amount of progress made.
Read more: Home & Legacy rolls out online portal for household claims
"I think our brokers value the benefits to their businesses of the changes that have occurred," he said. "They're able to be more efficient and to use their time more effectively for the benefit of their customers. The online journey, for example, allows brokers to get the most simple business through the system effectively which frees them up to be having those more detailed conversations around more complex business… When you've got a very busy and competitive marketplace, you need to be efficient, it's part of how a business survives."
The broker proposition of Home & Legacy is short and sweet – giving brokers choice is at the heart of everything the business does. When the insurer first created its online platform, , O'Neill said, brokers were consulted with to discuss how to make it work best for them. The platform was, therefore, built on the foundation of not replacing any part of the experience that brokers valued, but rather supporting their journey.
"It's about choice and brokers can choose to use the online journey if it suits them and the way they do business, or they can phone us or email us," he said. "So, they can adapt and accept as much of the technology as they want to. A recent change has been the introduction of our document portal to move onto the next stage of starting to provide self-service. This means that if brokers want to get a particular document, they can retrieve it themselves without having to ask us but, again, if another broker doesn't want to work in that way, they don't have to."
Read more: BIBA taps Home & Legacy for insurance scheme
Having choice at the heart of all the changes you make in the business is essential, O'Neill said, and it is something that has worked very well for him and his team. As well as enhancing the business's broker relationships, this proposition has ensured Home & Legacy is very careful about the innovations it invests in and structures each of these around what brokers are telling them will make their lives easier.
Looking to the year ahead, hel highlighted that this remains the core focus for his team and, continuing from this, Home & Legacy will be sending out its next survey to its brokers asking them what developments they would like to see next in terms of the online journey. These evolutions are never finished, he said, and you've always got to be looking out for how you can do better. From O'Neill's perspective, the best way to find that out is to receive feedback from the brokers who are working on the frontline of the customer experience.
"It's an iterative process," he said. "So, we're quite excited to see what our survey tells us about what we can improve in the journey, what brokers would like to see and how we can keep moving forward."