Home and renters insurance start-up Lemonade is coming to Europe | Insurance Business UK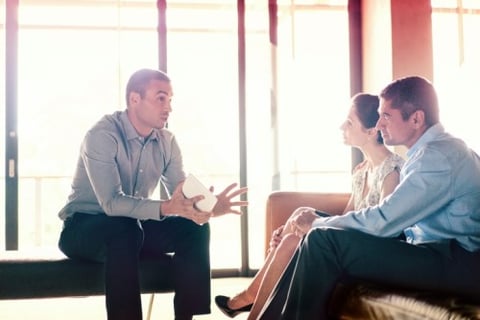 American insurtech giant Lemonade has announced its intentions to expand into Europe and disrupt insurance as Europeans know it.
The New York-based home and renters insurance start-up has taken North America by storm since its founding in 2015. The firm uses the latest insurance technology, artificial intelligence (AI) and chatbots to "reverse the traditional insurance model" and tailor competitively priced insurance products for homeowners and renters.
Lemonade co-founder and CEO Daniel Schreiber shared a blog post on Thursday stating: "Great digital brands transcend borders. Whether in Chicago, Paris, or Singapore, today's consumers listen to music on Spotify, ride with Uber, and stay at Airbnb. Consumers are increasingly cosmopolitan, socially aware, and tech-native – everything Lemonade was built to be. That's why going global feels natural for us.
"So, we're thrilled to announce that Lemonade is coming to Europe – our first major market outside of the United States. Europe, the birthplace of modern insurance, is one of the largest insurance markets globally, and is home to the two largest insurers worldwide – AXA and Allianz. (Both are investors in Lemonade and dear friends. We're kinda hoping they'll see our European launch as a boost to their investment, rather than as the challenge to their business we hope it becomes."
It's not yet clear exactly when Lemonade will be making the big move across the pond, or which European country the start-up will target first. In an interview with CNBC, Schreiber said the move will come "soon" and will be part of a long-term goal of making Lemonade global "one step at a time".
The digital insurance company is for-profit but has a philanthropic edge. Insurance applicants are charged a flat fee – renters pay a monthly subscription rate of US$5 and homeowners a monthly rate of US$25 – and any leftover cash is given to charity via the Lemonade Giveback.
Schreiber told CNBC that the insurance industry is ripe for disruption due to the "deep conflict" people feel when dealing with insurance companies and the fact that consumers and insurers are "fundamentally fighting over the same coin" when it comes to insurance claims. He said he's looking forward to disrupting that model around the world.
"Bottom line is, for a whole bunch of reasons, we're ecstatic to come to Europe, look forward to engaging consumers across its countries and languages, and can't wait to work with European non-profits for the next Lemonade Giveback," the CEO wrote in his blog. "Europe, forget everything you know about insurance!"