How can insurance add value for young talent? | Insurance Business UK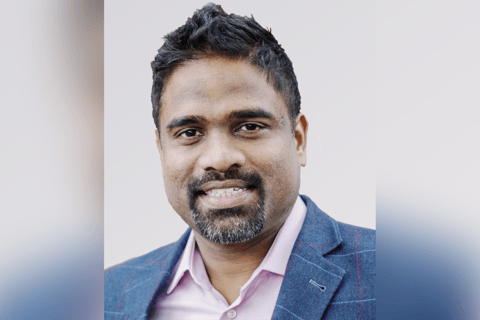 In a recent interview with IB TV Crescens George (pictured), chief executive officer at Wiser Academy, shared his insights into how the UK insurance sector can make itself more attractive to young talent. Compared with previous years, he said, the industry is attracting more young people but it's falling behind in creating meaningful opportunities for them once they arrive.
Watch now: Are young people finally getting opportunities in the insurance industry?
George noted that insurance needs to do more to add value for young talent and nurture their personal growth as, in doing so, it will enhance the broader profession. What that looks like is two-fold, he said. Firstly, insurance needs to provide young people with a pathway not just to a job but to a meaningful career in the financial services sector.
Read more: Wiser Academy CEO on his mission to transform the insurance sector
"And when you take the outlook of building a strong career, it needs a good development pathway, training and development," he said. "So, we need to create long-term strategically focused, robust development programmes. So you bring in a college leaver and show them what they can achieve over the next three or four years."
The critical thing to recognise, however, is that once that individual is onboard, the insurance business in question needs to support them in developing their emotional intelligence and work ethic through coaching. If you look at the insurance sector, George said, it is largely made up of people over 50 and when you bring more young people in, there are bound to be differences due to that generational gap.
"In my personal opinion, young people need to be educated more on the emotional intelligence side of things," he said. "They bring technology, they bring other commercial acumen, but they struggle when they interact with senior colleagues on those certain ethics and core work values. And if you provide some coaching and support of that, we will bring the best out for them."
Watch now: Are young people finally getting opportunities in the insurance industry?