How can insurance gain ground in emerging markets? | Insurance Business UK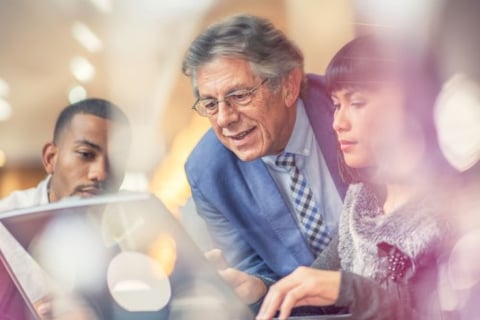 The global insurance industry is being forced to adapt to a constantly changing world – just ask Prudential, which recently split up its group in the hopes of gaining share price.
In a competitive world, insurance players are looking across the horizon to new opportunities and revenue streams – including the potential of doing business in emerging markets.
Search and compare insurance product listings for Insurance Brokers from specialty market providers here
One company that has seen success in serving insurance products in those regions is BIMA, which uses mobile technology to reach traditionally underserved consumers. So far, the firm has more than 26 million customers across 15 markets – 75% of whom are accessing insurance for the first time.
Insurance Business spoke to Marie Kyle, head of product development and innovation at BIMA, to find out about the potential for insurance in emerging markets, the challenges along the way, and the outlook for the future.
What's happening in emerging markets, and what opportunities lie there for the insurance sector?
The growth of emerging markets and the rise of an entirely new consumer class represents one of the biggest economic opportunities in the history of commerce. According to McKinsey, the combined spending power of this consumer group will reach US$30 trillion (around £21.5 trillion) by 2025.
In light of the stagnant economic growth in mature markets, many industries around the world, from fast-moving consumer goods to tech giants, have rushed to meet the new opportunity for expansion and growth in emerging economies. The huge growth potential of the developing wold has certainly also captured the attention of the insurance industry.
The opportunity is self-evident: only 5% of low-income consumers in emerging economies are currently using micro-insurance products. The potential of this untapped market is vast, amounting to 1.5 to 3 billion potential policies.
What are the challenges for insurers looking to capitalise on the growth of emerging markets?
Historically, insurers attempting to access this market have faced significant barriers – the most significant of which was distribution. How can we reach consumers, when an estimated two billion still have no access to a formal financial system?
For BIMA, the explosion of the mobile industry around the world has given us a powerful tool to clear this particular entry barrier. In 2010, we pioneered the first entirely mobile-delivered insurance model in partnership with the African mobile network operator Tigo, allowing consumers to register, pay and claim for low-cost insurance through their mobile phone. Since then, we've reached over 26 million customers across 15 markets, 75% of whom are accessing insurance for the first time and 93% are living on less than $10 a day.
As mobile penetration rates continue to rise, there is enormous market opportunity for mobile-enabled insurance. According to GSMA, by 2020 almost three quarters of the global population will subscribe to mobile services. There are now over 100 live mobile insurance services operating around the emerging markets, and they're scaling rapidly – with 52.7 million policies issued worldwide by June 2016.
What considerations do you have when addressing the emerging markets consumers and are there any learnings for traditional insurers?
Although our mobile model has been fundamental in helping address the distribution challenge, low levels of knowledge and trust in financial services represent major hurdles that require just as essential innovation to overcome. This means we not only have to invest in customer education, but also to strip back insurance models to its simplest constituent parts. Simple product design and straightforward product pricing need to be further underpinned by hassle-free claims processes to ensure a smooth customer experience.
In a market often dominated by complex, paper-work heavy products, the radically simplified approach of distilling policy registration down to a simple SMS exchange, while keeping as few policy exclusions as humanly possible, might well hold the key for insurers to adapting to an increasingly mobile global market place.
At the same time, developing economies are also pushing the boundaries of what we traditionally define as insurance. Emerging markets consumers often perceive their health and well-being as a key risk. If we were to close the loop on the protection experience for consumers, we must address the very real health risks they encounter in their daily lives in addition to their financial risks. This has led us to develop insurance-led healthcare products that provide access to teledoctor consultations, health coaching programmes, electronic health records, as well as pharmacy discounts and medicine delivery.
For us, this is about uncovering unmet customer needs and offering solutions as much as challenging established boundaries to drive industry improvements and customer satisfaction.
What might the future of insurance look like in these regions?
As insurance in emerging markets continues to develop, the future of the industry is filled with opportunities for innovation. Overcoming the unique constraints in emerging markets can often force us to re-imagine the way old industries can renew their services across the board. Successful insurance models gaining traction in developing economies provide great examples of how customer needs must be placed at the heart of product design to allow for meaningful product developments.
Providing that the potential of growth and innovation in the developing world can be properly exploited, the opportunities are endless.
Related stories: