How much was Charles Dickens' life insurance worth? | Insurance Business UK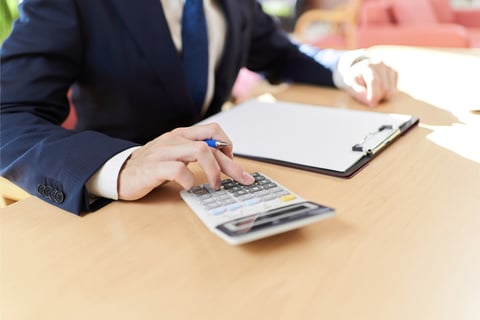 Ever wonder for how much historical figures were insured when they were alive? According to Zurich Insurance, literary great Charles Dickens' life insurance policy would've been worth around £300,000 today.
As part of Zurich's celebration of its 100th year in the UK, it has released digital copies of life insurance policies of several significant personalities from the 19th century. These include those of Charles Dickens, the Duchess of Kent (Queen Victoria's mother) and Alfred, Duke of Edinburgh (Queen Victoria's son). Also in the records was a policy for William Thomas Stead, a well-known British newspaper editor, who died when the Titanic sank.
On Nov. 19, 1841, Charles Dickens took out a life policy with Eagle Insurance for a value of £5,000, or around £300,000 in today's money. At the time, Dickens was 29 years old and lived at 1 Devonshire Terrace in London.
When he purchased the policy, Dickens confirmed that he was not suffering from a list of conditions, which included dropsy, consumption, gout, fits, haemorrhage and rapture. An accompanying policy questionnaire, which appears to have been written by Dickens' close friend, actor William Charles Macready, who said he had known Dickens for "four to five years", attested that the author was in "very good" health and was "perfectly" sober and temperate.
An article, written by the Dickens scholar William J Carlton, shed further light on Dickens' insurance experience. The article said that Dickens was previously denied a life insurance policy by Sun Life Society, as Dickens underwent a "severe, if successful operation for fistula" on Oct. 8, 1841.
"Six weeks later, and less than two months before he set out on his first voyage to America, he took out a life insurance policy for £5,000 with Eagle Insurance, whose actuary Henry Potter Smith became one of his firmest friends and was godfather to his son Sydney Smith Haldimand Dickens," the article said, which added that the Eagle policy remained in force until Dickens' death, the cause of which was certified as apoplexy. In October 1870 the insurer paid £6,337 to the beneficiaries.
"This intriguing document gives a fascinating insight into Charles Dickens' health, just before he underwent his first visit to America in 1842," said Dr Emily Dunbar, curator of the Charles Dickens Museum. "The completed sponsorship form by William Charles Macready, further testifies to the men's close friendship, particularly as Macready promised to keep an eye on Charles and Catherine's children while they were abroad."
"To celebrate 100 years in the UK, we are sharing these fascinating finds from our archive for the first time," said Tim Bailey, CEO of Zurich UK. "Our UK operation started with just one member of staff who opened the first office in the City of London in May 1922. Fast forward 100 years and we now employ 4,500 people across the UK. Although the risks we face today are vastly different to those of a century ago, the role of insurance is the same: helping individuals and businesses to protect what matters to them."