How personal injury claims will be protected during COVID-19 crisis | Insurance Business UK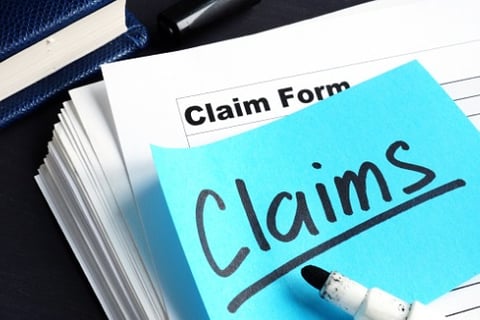 The COVID-19 crisis has thrown many hurdles in the way most of us carry out our work – and processing personal injury claims is no exception. However, now law firms, insurers and key suppliers have put their heads together to devise a solution.
A statement of intent has been brokered by the Association of Consumer Support Organisations (ACSO) and the Association of British Insurers (ABI), which recommends that many non-MedCo medical examinations be carried out using remote video examinations. Indeed, it has also been put forward that many rehabilitation methods – including both psychotherapy and physiotherapy – be undertaken remotely.
"ABI members are committed to giving extra support and reassurance to customers and claimants during this difficult time," said ABI director general of insurance policy James Dalton. "This is further evidence of the ability of ABI and ACSO members to work together on practical solutions through this unprecedented event."
The move comes after MedCo, which is the body responsible for overseeing medical reporting, confirmed that video medical consultations would be acceptable as per its guidance – now the ABI and ACSO are extending this outside the MedCo remit.
"The onus is on insurers, claimant firms and the supply chain to help keep the wheels of justice turning at this difficult time so that injured people can get the medico-legal examinations and rehabilitation treatment they need," said Matthew Maxwell Scott, ACSO executive director.
"The more our industry can do on a shared, constructive basis the less pressure there will be on the NHS and the courts."
Joel Booth, chief governance and quality officer at rehabilitation provider Ascenti, and also a qualified physiotherapist, noted that the rehabilitation elements of the statement were developed by Together for Rehabilitation, an industry group of rehabilitation providers of which he is a representative.
"With the right safeguards in place and for this exceptional period only, remote physiotherapy and psychological treatment is acceptable in many cases, both for new patients and to continue treatment in existing cases," he said. "This agreement will be of great benefit in bringing injured people through their treatment quickly and successfully and will help prevent worse problems and higher costs in the long term."
The move has been welcomed widely by both insurers and law firms. Martin Milliner, claims director at LV=, said "collaboration has provided a way forward for injured claimants," while Slater and Gordon managing director of personal injury services Matt Jarvis, described the move as "an important step forward."
The hope is that the temporary measure will prevent claims placing even further pressure on the courts and tribunal services.
"There is broad agreement that, for the time being, added flexibility to the usual processes is needed when the progression and/or settlement of a claim is clearly impacted," added Maxwell Scott. "As an industry, we are all committed to progressing and settling consumers' claims as quickly and as pragmatically as possible, so enabling them to get on with their lives at this very challenging time."