Howden unveils full year 2021 results | Insurance Business UK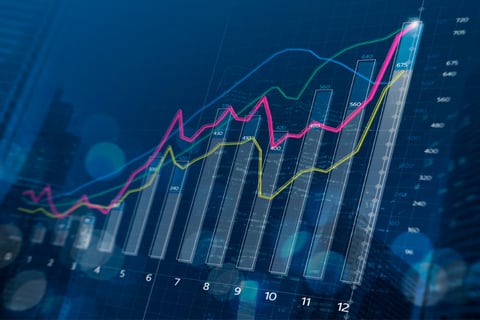 2021 was a momentous year for Howden Group Holdings (Howden). Discussing the group's financial results for the year ended September 30, 2021, CEO David Howden highlighted that 2021 was characterised by its signing some of "the largest and most transformation acquisitions" in its history.
Between snapping up A-Plan in the UK, completing its acquisition of Align Financial Holdings (Align) in the US and signing on the broking giant Aston Lark (post-period end), Howden has firmly strengthened its international footprint. The group noted its balanced geographical business model, demonstrated by its revenue split of 31% UK, 25% Europe, 19% North America, 4% Latin America, 14% Asia Pacific, and 7% TMEA (Turkey, the Middle East and Africa).
Last year's success can also be seen in its financial statement, which showcases record organic growth of 19% (up from 6% in full-year 2020), a 48% increase in revenue (up from £777 million in 2020 to £1,148 million in 2021) and a 50% increase in EBITDA to £335 million (compared to £223 million in 2020). Pro forma for Aston Lark, the group's revenue is £1.4 billion, and EBITDA is £440 million.
Alongside its financial and M&A performance, Howden emphasised other key highlights including its ongoing attraction of market talent, which saw almost 1,500 people join the group, taking its total employee headcount to around 10,500. 2021 also saw the group enhance its long-term capital model and position, welcoming Hg Capital through an initial £500 million investment.
Commenting on the results, David Howden said: "Twenty-eight years after we were founded in the UK, our patient, long-term approach to wait for the right partners to build out the business in our home market has paid off. Joining with A-Plan and Aston Lark will take us to a leading position in the UK broker market."
He highlighted Howden's commitment to Continental Europe and that today it has offices in 16 countries across the region and is well-positioned to replicate its position in the UK there. The ambition of the group is to build "a truly international business", Howden said, and it already operates from 45 countries. This international reach has enabled the business to attract over 500 senior individuals globally over the last 24 months, he continued, and it is this ability to attract and develop talent that is the driving force behind its results - and the bedrock of its long-term organic performance.
"At Howden Group," he said, "we are industrialists with a highly rated, sustainable business supported by a unique capital model and culture ideally placed to service our clients, people, partners and markets for the long-term. As such, we look forward to 2022 and beyond with great excitement."