Industry veteran Paul Kempton remembered | Insurance Business UK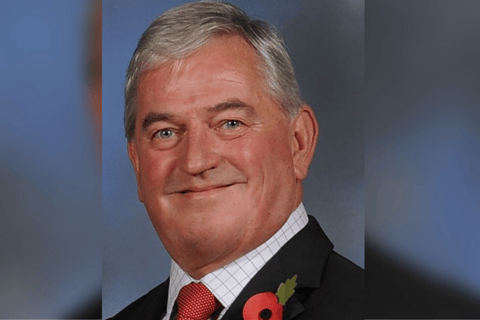 Sennocke International Insurance Services managing director Paul Kempton (pictured), 69, has passed away after battling cancer.
"I'll never forget meeting Paul for the first time," recalled Aston Lark group chief executive Peter Blanc. "As he discussed the insurance market his eyes would light up – 'Wasn't so and so a shocking underwriter? Wouldn't a binder with that market be amazing? How much business could we write if we had a facility like that?'
"He was a non-stop passionate entrepreneurial insurance man who loved the market, the cut and thrust, and of course the glass of wine with colleagues, clients, and underwriters. There was barely an underwriter or broker in the market that he didn't know and he was hugely respected and admired."
Aston Lark acquired Sennocke – the Kent-based business behind the Self-Build Zone and Build-Zone brands – and Build-Zone Survey Services earlier this year.
Blanc added: "Over his career he was one of the only brokers around able to place cover for the 'uninsurable' RS Cosworths back in the '90s and then really found his niche with building warranties where he became one of the market leaders, a position which Build-Zone still has to this day.
"I'll miss Paul's wit, his knowledge, his endless black book, and his choice of wine over lunch – what a great guy he was. Rest in peace."
Kempton, who founded and led Sennocke for over three decades, is survived by his wife, three children, and two grandchildren.
"Paul's passion for doing the right thing for customers was evident for all to see and was the cornerstone on which he built the business," stated long-time friend and Sennocke director Peter Richardson. "His entrepreneurial spirit was what drove us forward, always coming up with new ideas and not afraid to roll up his sleeves and knock down doors to make them happen."
"However, it wasn't only the clients Paul cared about," Richardson went on to share. "He also had a huge heart and would not see any friend or member of staff in difficulty. He was always willing to help. I will never forget the day he drove halfway around the M25 to rescue my wife and very young son from the roadside.
"I was on a cricket pitch and out of contact. My wife suffered a panic attack and, unable to contact me, she called Paul for help. He dropped whatever it was he was doing, rustled up some help from another employee to drive my wife's car home, went to her rescue, took her home, and waited with her until her mother arrived to take over."
Richardson said what he will miss most is Kempton's friendship.
Meanwhile Aston Lark group managing director Stuart Rootham noted: "Paul was incredibly proud of his team and the successful business they had helped him build over the years. His passion was infectious, his market knowledge staggering, and his never-ending capacity to continue to seek out new ideas and opportunities to develop the business was incredible."