Insurance companies provide menopause support to employees | Insurance Business UK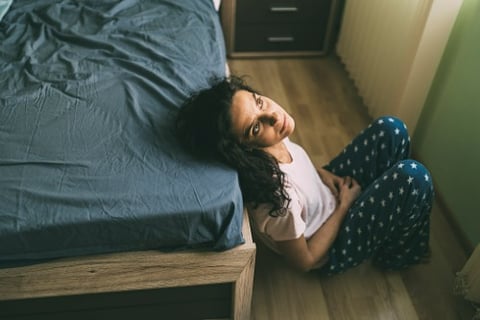 In celebration of World Menopause Day yesterday (October 18), Crawford & Company and Partners& unveiled their plans to provide menopause support to their employees.
Crawford is launching a menopause policy and support framework for its employees in the UK. To help raise awareness about menopause, the firm has developed a menopause guide for employees to encourage more conversation about it. Crawford is also launching menopause awareness training for leaders and managers, a series of podcasts with guest resource speakers, webinars with health experts, promotion of the free wellbeing app Balance, and medical support for employees through AXA PPP.
In addition, Crawford will be offering dedicated menopause counselling before, during and after the onset of symptoms, through its "Health Assured" employee assistance program. The company has also changed its sickness policy to include optional menopause additional leave of up to 10 days for women experiencing symptoms of menopause.
"Menopause has a profound impact on a huge and growing portion of the workforce, yet the lack of awareness and stigma around this subject prevents far too many women from accessing support at what can be a pivotal time in their careers," said Crawford & Company UK & Ireland president Lisa Bartlett. "Crawford is committed to equipping all our employees and line managers with the knowledge, resources and confidence to speak openly and honestly about these issues so that menopausal women get the help they need. It's time to break the taboo."
Meanwhile, Partners& has announced its commitment to becoming an "Accredited Menopause Friendly Employer." The insurance broker hopes to be the first in the UK to achieve the accreditation, which would allow it to use the "Menopause Friendly" badge with partners, colleagues, and potential new employees.
Other accredited "Menopause Friendly" companies include HSBC, first direct, M&S Bank, Atos and Aster Group.
To attain accreditation, Partners& will develop new policies, training and practices to get its staff up to speed with menopause information. The broker will deliver training and events for its employees, line managers and HR colleagues, as well as provide best practice toolkits which include educational videos, eLearning, and webinars.
Partners& already runs a belonging, inclusion and wellbeing programme called BEAT (Belonging, Energised, "And" culture and Together). In July 2021, the programme began to address the menopause issue through a presentation hosted by Henpicked – a non-profit community that promotes the discussion of women's issues.
"I am delighted that we are now on the path to becoming a Menopause Friendly Employer and would like to thank Henpicked for their support as we make this journey," said Partners& CEO Phil Barton. "The health and wellbeing of our colleagues is critical to our success. We want to remove the taboo of talking about the menopause and make sure our colleagues feel included and supported at work."