Insurance industry reaction: FCA moves forward in business interruption test case | Insurance Business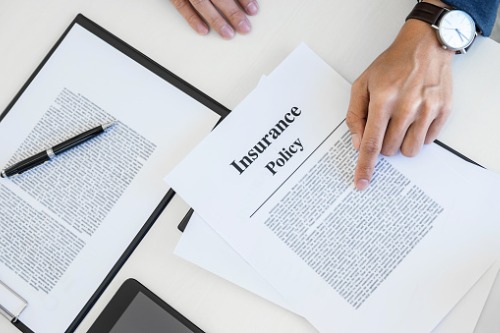 The Financial Conduct Authority (FCA) has opened the month, and week, with a bang by providing an update to its court action which aims to seek a judgement that will help both policyholders and insurers gain much-needed clarity on which business interruption policies respond to the COVID-19 pandemic. You can learn more about the regulator's progress here.
Following a review of 500 relevant policies from 40 insurers, the FCA has invited eight firms to assist the watchdog by participating in the High Court test case. Among them is Argenta Syndicate Management Limited, which has been quick to say that it is "pleased to accept" the invitation and that it supports the initiative to provide what is seen as the fastest route to achieving clarity for everyone concerned.
Now Insurance Business brings you comments from the other insurers, as well as the reaction of the Chartered Insurance Institute (CII) and that of a high-profile policyholder action group.
Hiscox
The Bermuda-headquartered specialist insurer said it welcomes the FCA's announcement and that it has agreed to assist the regulator by participating in the test case, acknowledging that it will quickly provide certainty not only for businesses but also for brokers on the application of UK property insurance policies.
"As described in the company's Q1 trading statement on May 05, Hiscox is actively settling claims for event cancellation and abandonment, media and entertainment, and other segments including travel," stated Hiscox. "There is no change to any of the estimates or guidance provided in that update, and the group's capital position remains robust."
MS Amlin
Lloyd's (re)insurer MS Amlin Underwriting Limited has agreed to be one of the participating insurers in the test case court action, saying: "We are pleased to be working closely with the FCA and wider industry to find a solution to this important issue, with the shared objective of gaining certainty, swiftly for everyone involved.
"We take our responsibility to support our policyholders extremely seriously and understand the unprecedented challenges they and businesses up and down the country are facing as a result of COVID-19. We support the FCA's move to collaborate with the industry and progress with the test case to lift the deadlock and uncertainty surrounding the payment of business interruption claims under these unique circumstances."
RSA
Scott Egan, UK and international chief executive at RSA, commented: "COVID-19 has had a huge impact on individuals and businesses, many of whom are rightly turning to their insurers for help. RSA is committed to providing the best support and service for our customers at every stage, responding to enquiries and settling claims as quickly as possible.
"Unfortunately some people are not covered, and we make any decision to decline a claim very carefully, doing so supported by a thorough investigation of the circumstances and legal advice. We are fully supportive of the FCA's planned court proceedings as we believe this route will bring about the quickest resolution of disputed cases for customers, and we have been working closely with them."
The CEO added that the shared ambition is that the process will deliver fair and consistent outcomes for customers no matter who they are insured by.
Zurich
The update was welcomed by the Swiss group while the insurer offered insights on its policy wordings. "The FCA said its selection of a representative sample of wordings from across the UK industry is intended to clarify which business interruption policies respond to the pandemic and which do not," it noted. "The Zurich UK wordings put forward by the FCA represent Zurich's version of standard industry provisions which are not designed to provide cover for pandemics such as COVID-19.
"Based on the group's own review of wordings and legal opinion received from external counsel, Zurich believes that the Zurich UK wordings do not provide cover for business interruption in relation to the COVID-19 outbreak. This view is further supported by the limited numbers of claims received to date by Zurich's UK business in relation to business interruption, and the very low level of disputes over coverage experienced by the group."
Zurich went on to state: "In the unlikely event that the UK High Court were to judge that all industry wordings reviewed in the FCA process do provide cover for business interruption in relation to COVID-19, then Zurich estimates that this would result in approximately US$200 million of claims net of reinsurance in addition to the scenario for full-year 2020 claims related to COVID-19 presented on May 14. This amount includes assessment of the potential impact to all Zurich UK business, not limited to SME."
Meanwhile Zurich UK chief executive Tulsi Naidu is of the view that the legal analysis of a small number of test cases will ultimately benefit the entire sector. "Our ethos is about paying claims and we believe this action will reduce ambiguity and restore confidence in the industry," commented the CEO, who also highlighted that the regulator is clear in its statement that the FCA does not expect all wordings to respond and that policyholders should not expect that the inclusion of a wording implies that their policy will be responsive.
Hiscox Action Group (HAG)
HAG, which is represented by top British law firm Mishcon de Reya in its separate battle against Hiscox, has given what it described as a "qualified welcome" to the watchdog's test case update.
"We believe it is significant to note that virtually half of the policies the FCA has asked to be examined by the court have been written by Hiscox Insurance," HAG told Insurance Business in an emailed statement. "We also note that policyholders cannot join in this action, that individual claims are not going to be examined, and that there is nothing to prevent insurers from appealing the outcome, potentially delaying a final decision by months or even years."
Asserting that it may be able to "get justice" for HAG members faster than the regulator, the action group said it will continue to pursue its own legal remedies.
Chartered Insurance Institute
CII policy and public affairs director Matthew Connell had this to say: "We welcome further clarity from the FCA on their process for selecting test cases and support their decision to proceed following in-depth consultation. This is an important intervention from the regulator, and will hopefully avoid the need for lengthy and disruptive court cases to be led by consumers themselves.
"Ultimately we hope this will mean the courts can reach a decision that is fair, comprehensive, and definitive. The Chartered Insurance Institute will continue to monitor and support this process where possible. We believe the clarity this will bring to both the public and insurers alike will be fundamental to restoring trust in the profession."
The FCA intends to file the claim form and particulars on June 09.